The Swedish Transport Administration (STA or Trafikverket) has announced that the Smart Road Gotland consortium has won the tender to build the world's first dynamic inductive-charging 'electric road' system.
Electreon AB, a wholly owned subsidiary of the Israeli company Electreon Wireless, will lead the US$12.5m (SKr116m) project's next phase that will provide vital knowledge to the STA about the future potential of dynamic wireless power transfer through the construction of a demonstration road system. The public-private initiative, based on Electreon's leading technology, will be the first in the world to inductively charge both an electric truck and a bus while they are in full motion.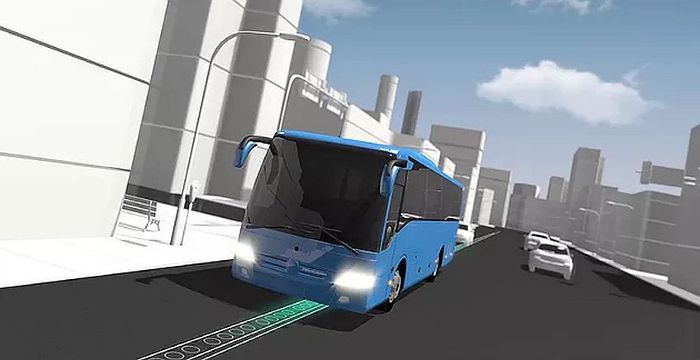 The Smart Road Gotland consortium will deploy a fully functional public shuttle service and testbed along a 1 mile (1.6km) long electric road as part of a total route of 2.5 miles (4.1km) between Visby airport and city center on the island of Gotland, an eco-municipality in the middle of the Baltic Sea. The electric truck will be test-driven by a professional in varied seasonal conditions to ensure that the system is ready for future large-scale pilot projects on Sweden's highways.
The World Ecological Forum and Gotland GPe Circuit AB initially contacted Electreon to initiate a demonstration testbed on Gotland for the STA. Electreon is a leading developer of DWPT (Dynamic Wireless Power Transfer) technology that uses coils deployed 3in (8cm) under the road surface and is only activated when a suitably equipped electric vehicle (EV) drives on top of it. The system is compatible with all types of EVs, including buses, trucks, passenger cars, including self-driving vehicles, with a typical passenger car equipped with just one 27 lb (12kg) receptor unit, while heavier vehicles can have more units to optimize charging levels. The Electreon system has significant benefits for long-haul heavy trucks since no heavy and costly batteries, nor stops for charging, are needed, without the physical and visual environmental impact of a conductive system.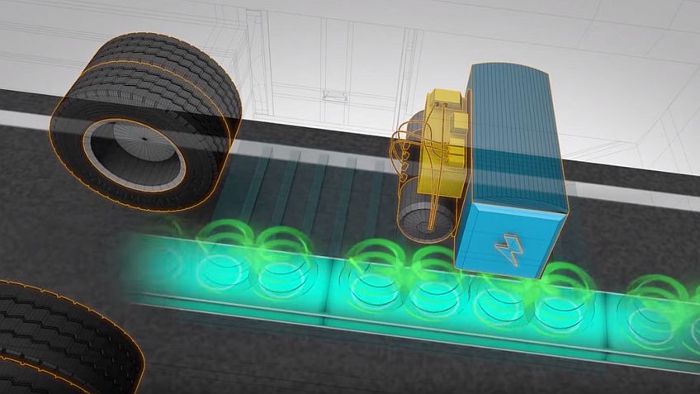 The Smart Road Gotland consortium members include:
• Electreon AB – DWPT technology provider;
• EiTech – a Swedish subsidiary of the Vinci infrastructure and construction group;
• RISE (Research Institutes of Sweden) – R&D institute and innovation partner;
• Gotland GPe Circuit AB – operator of Gotland Ring, the world's first sustainable race and test circuit, and traffic electrification partner for the automotive industry;
• World Ecological Forum – a global sustainability network;
• Matters Group – a sustainability consultancy
• Flygbussarna – a local Swedish public transportation operator owned by TransDev;
• Swedavia – Swedish airport authority
• Dan transport – Israel's leading bus operator and investor in Electreon will provide a HIGER E-Bus;
• Hutchinson – will manufacture the underground coils;
• Eco-municipality of Gotland – local government;
• GEAB – utility company.
"We believe that electric roads are an important contribution to reducing CO2 emissions from heavy transportation," explained Jan Pettersson, program manager at the STA. "Demonstrating and evaluating new technical solutions for electric routes is one of our most important steps in our long-term plan for a potential roll-out of electrified routes on the heavy road network in Sweden."