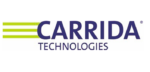 Your partner for ALPR solutions.
CARRIDA Technologies GmbH is a joint venture of the two companies Vision Components (Ettlingen bei Karlsruhe) and SL Solutions (Graz in Austria). The company was founded at the end of 2017 with the aim of bundling 120 man-years of experience in the fields of machine vision and embedded hardware for outstanding new computer vision products. Both companies are established players in their traditional markets.
Simple Mission: Detect all cars and licence plates
The root to achieving our goal is the CARRIDA software engine. It is based on modern AI technology and one of world's best recognition software suite. It is designed for all kinds of ALPR/ANPR applications.
CARRIDA Software Engine – A powerful OEM library
Our software engine is easy to integrate into existing security/ surveillance and ITS applications. It is fully hardware independent and runs on Windows and Linux PCs and advanced EDGE (ARM) devices running Linux and Android. A very fast processing speed of typically 15-20ms per frame enables the reading of license plates from vehicles traveling up to 240km/h (150mph).
CARRIDA CAM – Probably the world's smallest OEM stand- alone ALPR/ANPR camera solution
A small intelligent edge device camera can be combined with the CARRIDA software to create
a fully self-contained stand-alone solution. Using such embedded ARM camera can result in an impressively low power consumption of about 3 watts. It is able to process data collected without additional hardware, thereby saving space and money. The entire ALPR/ANPR process takes place directly inside the camera. Whether access control, red light monitoring or toll systems – thanks to the integrated CARRIDA software engine, the camera handles all processes. Its memory can also be used to store self-defined blacklists and whitelists for vehicles, which are then automatically taken into account. Using such hardware and software combination, companies can create their own ALPR solution quickly, easily and in the most affordable way on the market. CARRIDA-Technologies can also support in the choice and/or design of the additional components such as lighting and outdoor proof housing.
Detect and read vehicle license plates and car models
Adding Make and Model recognition to your ALPR/ANPR solution results in higher recognition accuracy for a higher security level. This can be achieved with the positive match between the car and its license plate. Smart parking or access control solutions can be successfully mastered by the system.