Swedish startup Mapillary has announced that five US state Departments of Transportation (DOT) have uploaded 40 million street-level images to its machine learning analytics platform to help them to understand road safety at scale through the use of computer vision.
The state DOTs in Utah, Florida, Arizona, Connecticut, and Vermont have uploaded photologs with 40 million images to Mapillary's computer vision-powered street-level imagery platform, in an effort to understand their infrastructure and road safety at a wide scale through computer vision, a form of artificial intelligence (AI). The images cover 270,000 miles (434,523km) of roads and are automatically processed with computer vision to detect guardrails, traffic signs, other roadside infrastructure, and pedestrians' interactions with vehicles at scale. The news follows the announcement that the Mapillary platform was recently recognized by the US Federal Highway Administration as an important tool for understanding and improving road safety.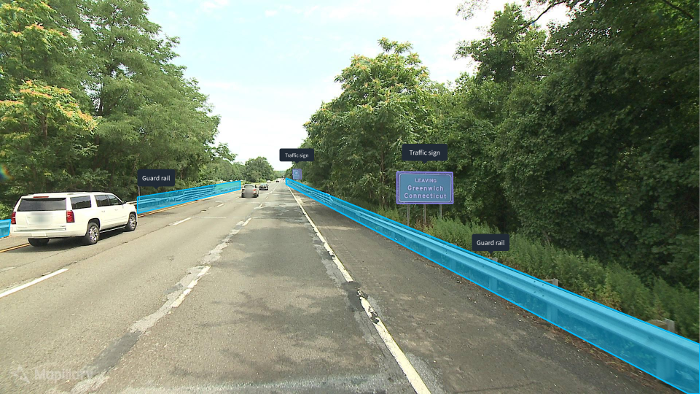 Road safety is a major problem in the USA and a key focus for DOTs across the country, as a recent report by the World Health Organization shows that nearly 40,000 people die on the nation's roads each year. The report reveals that traffic injury is the leading cause of death for people aged between 5 and 29 years, while traffic accidents in the USA are estimated to cost a staggering US$871bn annually. The five DOTs have uploaded complete photologs of their road networks in a quest to better understand road safety while cutting costs and improving their services to the public.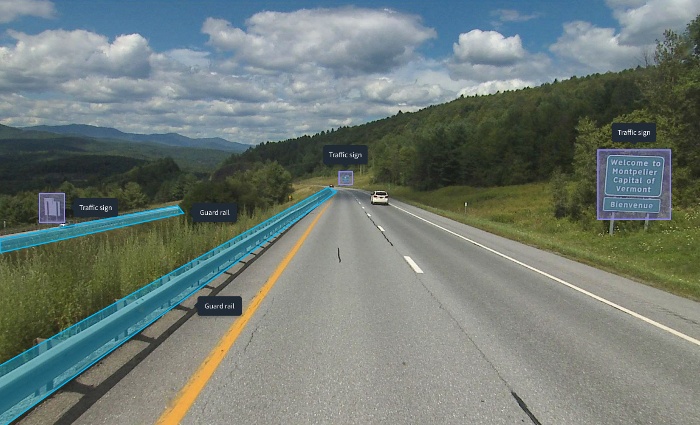 The street-level imagery can be collected by any device with a built-in camera, including smartphones, tablets, and action or dash-cams, and are combined into a visualization of the world that generates map data for improving maps, developing cities, and progressing the automotive industry. Mapillary's proprietary computer vision technology detects, positions and places 43 different object classes onto the global map, ranging from utility poles and traffic signs to fire hydrants and CCTV cameras, and line features like curbs, in addition to the 1,500 different traffic sign classes that the platform also supports. DOTs can now look at their existing imagery instead of having to make site visits when assessing the state of their road assets and infrastructure.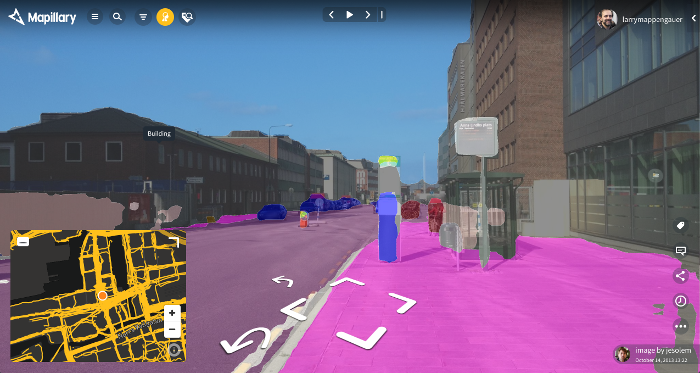 "A huge part of the puzzle for DOTs is to be able to make sense of all the data they have. You need quick and scalable ways of assessing roads and the surrounding infrastructure, whether that's the actual roads or things like guard rails. Most DOTs manage road networks that span across hundreds of thousands of miles, so this has previously been a very laborious and expensive task," explained Janine Yoong, VP of business development at Mapillary. 
"Our platform saves DOTs both time and money, as the technology allows a better understanding of road networks. Most people don't think about things like traffic signs and road conditions until it's broken, but keeping track of this is of absolute necessity to ensure that people on the roads remain safe. Having access to readily analyzed photos saves both time and taxpayers' money, and helps ensure road safety."