Nine UK organisations have today announced The Airspace of the Future (AoF) Consortium to work to integrate drone services within the wider UK transport ecosystem – formed in response to UK Research and Innovation's (UKRI) Future Flight Challenge (FFC).
The AoF Consortium comprises Thales, Cranfield University, Cranfield Airport Operations, Inmarsat, Altitude Angel, Ocado Group, Blue Bear, Satellite Applications Catapult, and Connected Places Catapult.
The AoF project will pool extensive expertise and experience across the UK to ensure routine, operational drone services can be carried out safely. The group will work to integrate quieter, more efficient, and less polluting aircraft within the rest of the transport infrastructure, ensuring aircraft can fly to and from a cost-effective network of small operating bases.
The group will also develop the supporting ground infrastructure, regulation and control systems required to use these new aircraft practically and safely, whilst the value of a mixed-use airspace will be demonstrated through innovative simulation and real-world applications.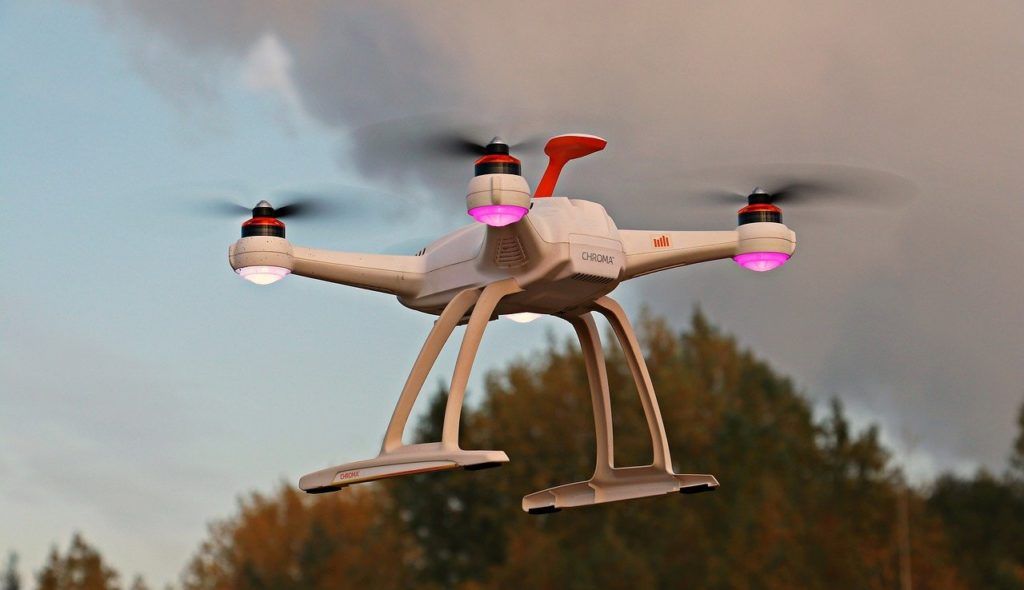 "Today, Thales air traffic management systems control two-thirds of the world's manned airspace, enabling two in three aeroplanes to take off or land safely. The opportunity to take this knowledge and experience into the fledgling Unmanned Traffic Management market is extremely exciting and will help revolutionise the sector," says Alex Cresswell, CEO of Thales UK. "We are pleased to be leading the Airspace of the Future Consortium, which will continue to drive innovation in the booming UTM market by applying new technologies to develop support ground infrastructure and air control systems.
"By utilising expertise from some of the UK's most pioneering technology and transport organisations, the consortium will help deliver new, more environmentally conscious ways of providing air services for tasks such as inspection, surveying, and the delivery of goods by drones. We are excited for the Consortium to be part of the UK Government's ambition to lead from the front on the world stage to tackle the climate crisis. Ahead of the COP26 conference in November, we look forward to showing how the UK as a science superpower is supporting these efforts."
The FFC supports the development of new technologies in the UK, including freight-carrying drones, urban air vehicles, and hybrid-electric regional aircraft. It is funded by £125 million from the Industrial Strategy Challenge Fund, which is, in turn, expected to be matched by up to £175 million from industry. Through advances in electric and autonomous flight technology, it will increase mobility and reduce road congestion, improve connectivity, scale up UK manufacturing opportunities, and help reduce the environmental impact of aviation across the globe.
"At this very challenging time for the international aviation industry, it is a great testament to the UK's drive and ambition that we have had such a strong response to the first funded Future Flight competition," says Gary Cutts, Future Flight Challenge director. "The breadth, quality and creativity of the bids has been exceptional and the economic and social benefits offered are very significant. The projects we are now launching will position the UK strongly to drive the third revolution in aviation."