Acusensus, the Austrailan road-safety technology company that has pioneered the use of cameras that automatically detect mobile phone use at the wheel among other innovations, is preparing for significant growth of its US operations.
TThe company has announced it is opening its US headquarters in Las Vegas, Nevada. Regarding this decision, founder and MD of Acusensus, Alexander Jannink, said that Las Vegas provides a well-connected hub to be near customers to ensure accessibility to road authorities, whom focus on road safety through implementing technological solutions.
"North America has a need and appetite for our road safety technologies. The Federal Highway Administration in the US was granted $5 billion, with an additional $15.6 billion allocated to the States' Highway Safety Improvement Program," says Jannink. "We have spent time on the ground in the US to design our solutions to satisfy the unique needs of the market in the USA, emphasising policing over automation. This base further ensures we will make our equipment for America, in America."
According to the US National Highway Traffic Safety Administration, about 3000 people are killed every year due to distracted drivers – many of these deaths are caused by mobile phone use while driving.
Acusensus uses patented AI camera technology that can detect drivers using their mobile phones, seatbelt compliance, speeding, vehicles driving in closed freeway lanes, unregistered vehicles, and vehicles of interest.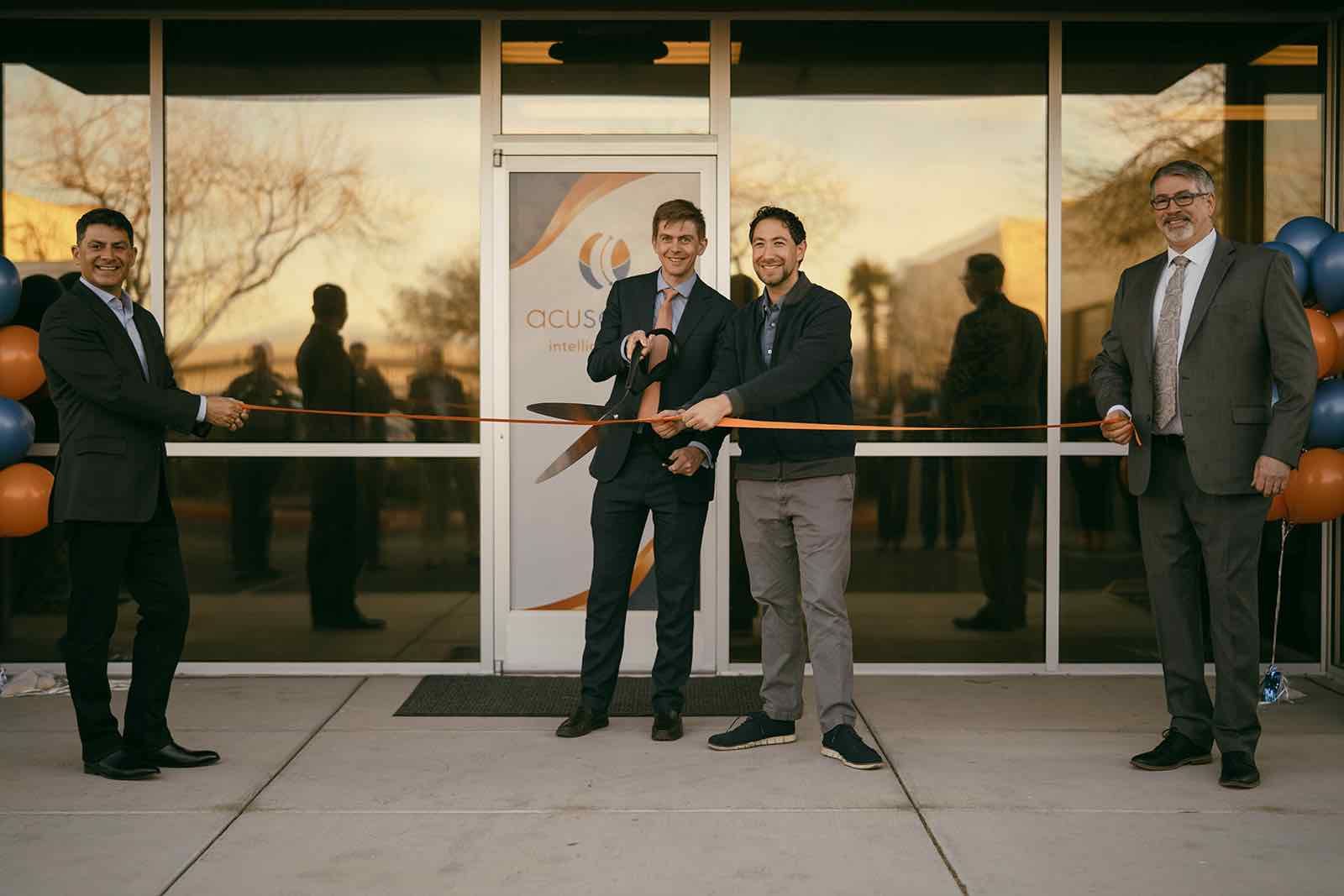 "Our mission is to deter all road fatalities and having an impact on the US road toll will require Acusensus to work very closely with the local authorities," Jannink explains.
Acusensus has already undertaken projects across 20 states. The North American headquarters will be led by Anthony (Tony) Parrino. Tony is a US Air Force veteran with 20 years of service, who has had over 30 years of experience in delivering cutting-edge technology, with over 18 of those being in the design, implementation, and operations of road safety products and services.
In late 2022, Tony stepped into the role as Acusensus general ,anager of North America after heading up VP of operations since 2019. The sales, operations, and manufacturing of Acusensus' US technology will run nationally from the headquarters in Las Vegas.
Acusensus, a listed company on the ASX, also has offices in New South Wales, Queensland, Victoria, and the United Kingdom. The company operates camera detection programs in New South Wales, Queensland, the ACT and Western Australia, as well as in international jurisdictions.