Charge Enterprises has announced that its infrastructure division is increasing its rollout of e-scooter docks and charging stations in Paris.
The newly evolved stations are powered from the existing electrical grid and mean e-scooters can be run efficiency with no battery swapping, while the dedicated parking spots mean the service solves the problem of 'scooter litter'.
Charge Infrastructure began deploying stations in Paris in June 2020 and will now further expand that presence, with the goal of deploying Charge's unique docking and charging stations in more than 100 locations over the next 18 months.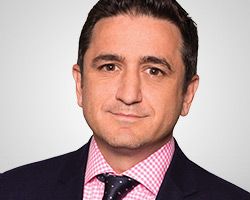 "Our expansion in the city of Paris is a big step toward ensuring e-scooters are organized, docked, and charged in a metropolis that has been overrun by incorrectly parked scooters, creating safety concerns on sidewalks and leaving few charged vehicles ready for use," says Andrew Fox, CEO of Charge Enterprises. "Expanding our existing presence in Paris was an easy choice given local demand for micro-mobility, and we look forward to this contribution to our growing footprint."
Charge continues to grow in both Europe and the US With new support from an exclusive manufacturing agreement with Quebec-based Poitras Industries to meet increased urban demand for micro-mobility infrastructure, further expansion in Paris advances Charge Infrastructure's goal of becoming the leader in the e-mobility charging space.