England's National Highways recently released this video giving a computer generated 'fly-through' of the planned Lower Thames Crossing to the east of London – and now Balfour Beatty have been awarded the £1.2 billion contract to build the 10 miles of roads to the north of the new tunnel.
The Lower Thames Crossing will create a new connection under the River Thames to increase capacity and ease congestion in the South of England.
Balfour Beatty will be responsible for the design and delivery of over 10 miles of new highways, connecting the M25 at Junction 29 and the A13 with the Lower Thames Crossing tunnel at Tilbury, Essex.
In addition, the company will deliver 49 structures including bridges and major viaducts. Balfour Beatty will utilise modular construction techniques to build the structures offsite in a controlled factory environment, significantly reducing carbon emissions by minimising the number of lorry movements and material deliveries to and from site. This approach will support Balfour Beatty's commitment to going Beyond Net Zero Carbon by 2040, as well as National Highways' low carbon targets for the project.
Throughout construction, Balfour Beatty will look to spend £500 million with local businesses and supply chain partners and will set up an 'Operator Skills Hub' to provide innovative training programmes to upskill plant operators and inspire the next generation of talent in the UK.
"The Lower Thames Crossing is a significant scheme – one that will stimulate local, regional and national economic growth, create employment opportunities and new, sustainable methods of construction for the future of our industry," says Leo Quinn, group chief executive of Balfour Beatty. "Our deep domain knowledge and long-standing history in complex road construction, acquired through many years of successful delivery on behalf of National Highways, makes us ideally positioned to deliver this project to the highest standard."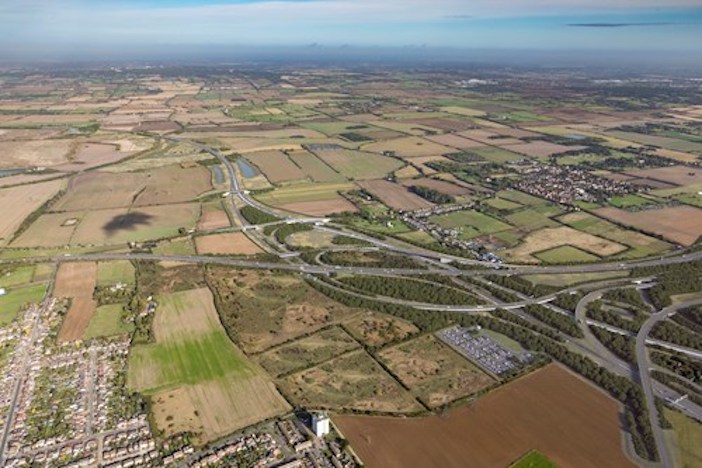 Following an 18-month period of detailed design and pre-construction planning, subject to Development Consent Order, Notice to Proceed from the Department for Transport is expected in 2024. The full value of the contract will then go into Balfour Beatty's order book, with main construction scheduled to commence shortly after. Completion is expected between 2029 and 2030.
At construction peak, Balfour Beatty will directly employ a workforce of c.2,000 including c.150 apprenticeship, graduate and trainee positions.