Canadian developer of cloud-based unified security, public safety, traffic operations and business intelligence software systems Genetec Inc has released an upgraded version of its flagship product, Security Center, an open-architecture smart city management platform.  
Genetec has launched a new 5.8 version of its Security Center platform that unifies IP-based video surveillance, access control, automatic license plate recognition (ALPR), communications and analytics.
With customizable live dashboards, enhanced privacy protection features, a brand-new map-driven mobile app, and new functionalities that help users actively monitor the health of their system and ensure compliance with cybersecurity best practices, version 5.8 will ensure that cities and other users can optimize their physical environment, while benefiting from greater visibility into their operations.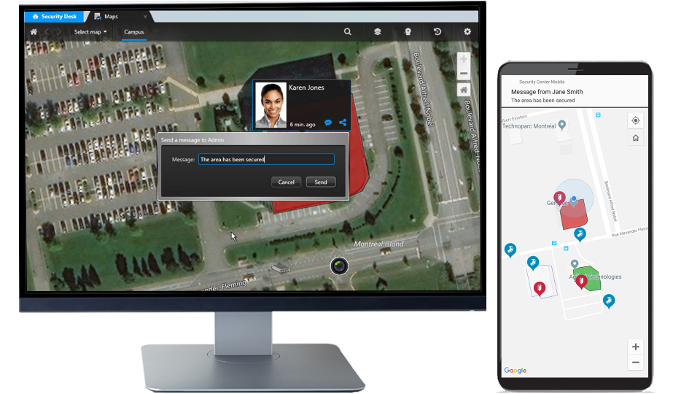 Key Security Center version 5.8 features include:
Customizable live dashboard that will enable users to create screens that will display real-time data, such as video feeds, alarms, reports and charts, in a way that is meaningful to them and their specific job function. Users can set up their dashboards using simple point-and-click tools, and instantly combine data from the entire Genetec portfolio, such as live video or ALPR, in one screen to gain a new perspective on the evolution of events and key metrics across their operations;
Mobile app that includes a brand-new collaborative application to provide operators with complete access to their Security Center system when they are on the move and allow them to turn their smartphone into a valuable contributing sensor to the system. In addition to recording incidents, accessing nearby video, access control and ALPR devices as well as sharing video from their phones, the app will let operators share their location with the operations center, send in-app messages and share live and recorded video through an intuitive map-oriented interface;
System resilience and cybersecurity are improved with a new Security Score feature to track each system's compliance with hardening guidelines, firmware availability and updates, password strength, as well as several other dimensions of cybersecurity;
A new KiwiVision Camera Integrity Monitor feature, which will automatically detect potential camera position changes, loss of image quality or tampering, and alert administrators immediately;
Privacy is enhanced with privacy protection layers to help customers comply with global privacy regulations such as GDPR, and the California Consumer Privacy Act. Building on the patented dynamic blurring and encryption technology in KiwiVision Privacy Protector, Security Center will help users define and control who has access to sensitive data and footage, without slowing down investigations and incident response.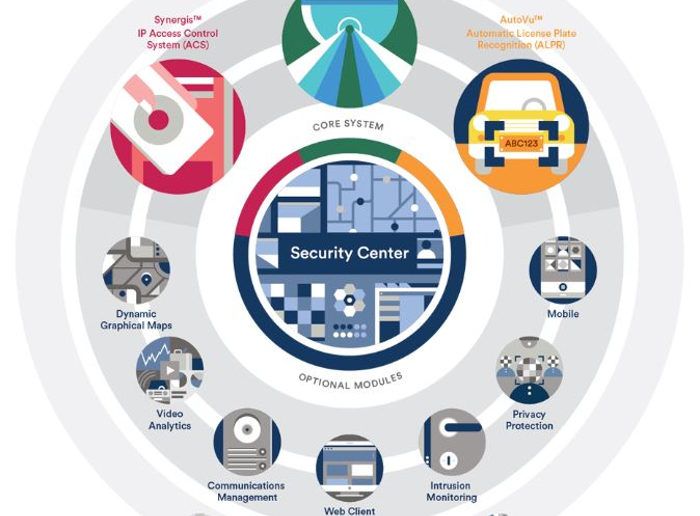 Security Center 5.8 is fully compatible with Gentec's full portfolio of products, including: the AutoVu ALPR system that automates the collection and identification of number plates for private organizations, law enforcement, and parking control agencies to monitor or detect vehicles of interest; Omnicast Video Management System (VMS) that provides organizations with the ability to deploy a surveillance system that can address the growing demand for ultra HD video, while offering advanced cloud connectivity for video archiving; and the Synergis Access Control System.