Swedish truck and bus manufacturer Scania is involved in two projects in the country's capital Stockholm that will trial full-size autonomous buses on regular routes and silent overnight deliveries using hybrid electric trucks to reduce rush-hour congestion.  
For the first project, Scania is collaborating with Nobina, the largest public transportation operator in the Nordic countries, to trial the 40ft (12m) autonomous buses on regular routes in the Stockholm suburb of Barkarby. The two automated Scania Citywide LF electric buses will each carry up to 80 passengers, of which 25 are seated, connecting the residential area with a nearby metro station.
The buses will be in service along a new dedicated 3-mile (5km) route with four stops. The trials will be conducted in two stages, with the initial development project without passengers already started, and the main pilot planned to begin in 2020 with customers on board. It is expected that around 300 people will make daily use of this service, and the buses will have a safety-driver to monitor operations and assist passengers.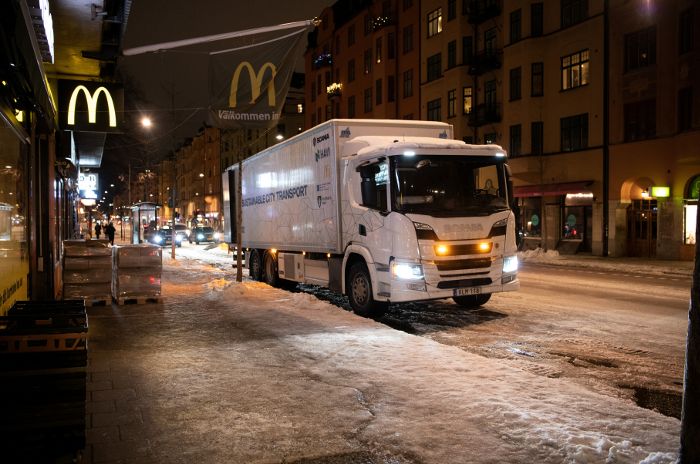 Traffic and control systems for the autonomous buses will be jointly managed by Scania and Nobina, and throughout the trials, full data will be collected on average speeds, uptime, on-time performance, deviation response, and passenger satisfaction.
"The technology is now sufficiently mature to initiate trials in actual bus operations on public roads, making the project one of the first of its kind in Europe with buses this size," said Karin Rådström, head of buses and coaches at Scania. "The project will provide a wealth of information in the further development of large autonomous buses before a full-scale introduction."
Henrik Dagnäs, managing director of Nobina Sweden, commented, "We are establishing what we believe will be an important part of future public transport. These trials will provide a great deal of insight and experience going forward concerning the practical everyday aspects of managing and operating autonomous buses and enabling more people to travel by public transport."
For the second project, Scania is partnering with logistics provider HAVI to test silent overnight deliveries at six McDonald's restaurants using a hybrid-electric truck. Heavy vehicles are normally restricted from driving in Stockholm's city center at night, due to noise. Instead, deliveries usually happen when shops and restaurants are preparing for business during the morning rush hour, creating additional congestion.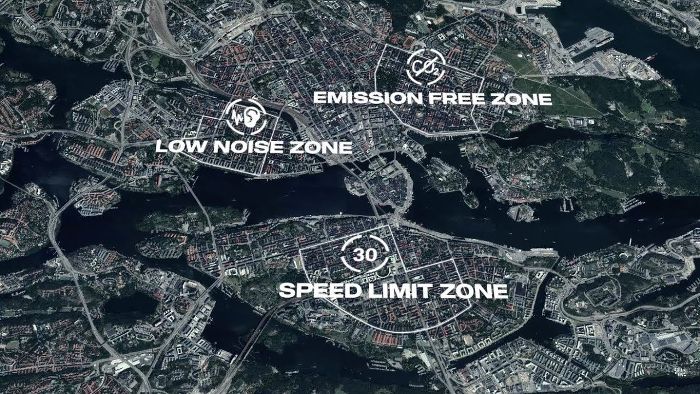 In an initiative within the EU-funded Eccentric Stockholm project, deliveries use a hybrid Scania truck that is run with a combination of electricity and fossil-free fuel (a type of biodiesel called HVO), dramatically reducing emissions of particles and carbon dioxide. The plug-in hybrid truck is also connected and fitted with Scania Zone geofencing software technology, changing its power mode in predetermined environmentally-sensitive urban areas.
Along with Madrid, Munich, Ruse and Turku, Stockholm is participating in the EU project that focuses on sustainable mobility in suburban districts and innovative urban freight logistics.
Jesper Brauer, product manager for urban trucks at Scania, noted, "This project is an excellent opportunity to demonstrate and evaluate the possibilities that a connected hybrid truck can offer, with the technology available to us here and now, to enable us to reduce our dependency on fossil fuels."