Deutsche Telekom has launched the IoT Solution Optimizer, a scalable online tool that provides technical consultancy and customer onboarding services for reliable and cost-effective Internet of Things systems, with Netherlands-based parking and vehicle detection technology company Nedap as its first collaborator.  
The new IoT Solution Optimizer enables businesses around the world to model and optimize the performance of IoT applications in numerous vertical industries. The service brings together the hardware, application and network feature elements necessary to assess IoT solution designs.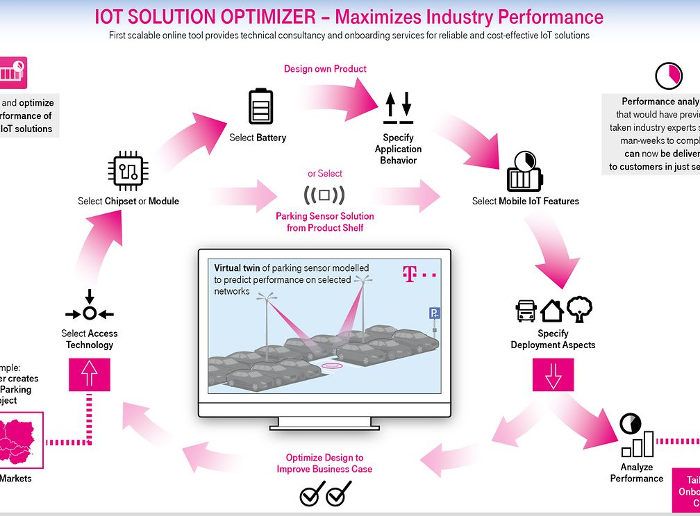 Users can either model their own custom design, or try a standard IoT offering off the shelf in an easy-to-follow, step-by-step experience that takes only minutes. With the IoT Solution Optimizer, customers can assemble a 'virtual twin' of the product they want to deploy, for example a smart parking service.
They first pick the countries where their smart parking sensors will run, the access technology and the relevant hardware components, such as radio modules and batteries. Then, they specify the behavior and deployment aspects of the smart parking application, including payload and protocol, power saving features, coverage and temperature environments.
Once the custom design is finalized, it is used to model reliable results of expected battery life on the selected operator networks, and also shows what aspects of the solution can be optimized to improve economic viability.
One of the first products to make use of the IoT Solution Optimizer is Nedap's new NB-IoT (Narrow Band Internet of Things) version of its SENSIT smart parking sensor. With the introduction of this sensor, Nedap empowers smart cities and other urban areas to collect real-time parking data using their NB-IoT network.
Being part of the IoT Solution Optimizer, Nedap's SENSIT NB-IoT sensor is an off-the-shelf solution that combines a new type of network with years of experience in marketing robust and reliable parking sensors.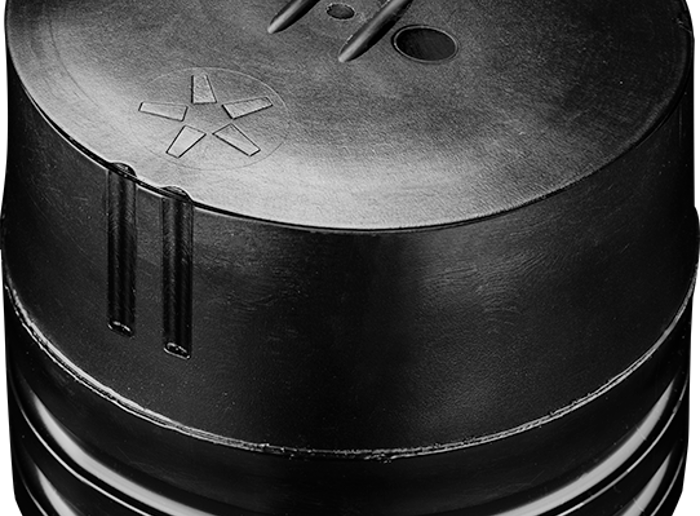 The SENSIT IR Flush Mount NB-IoT sensor is an advanced parking sensor that detects in real time whether or not a single parking bay is occupied and how long it has been occupied.
The sensor uses both infrared and electro-magnetic detection technologies, offers real-time communication via an NB-IoT telecommunications network, and advanced monitoring with SENSIT Interface Software, plus easy data integration (API) with third party applications.
The sensor is designed to operate in parking projects in smart cities and intelligent transportation systems (ITS) environments. Real-time information on the usage of parking spaces can be used to reduce search traffic, optimize parking utilization, lower emissions (CO₂ and fine particulates) and improve parking revenues.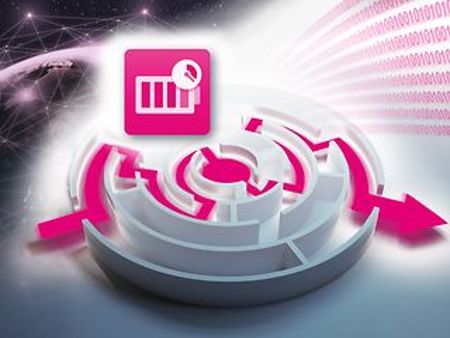 With an expected battery lifetime of up to 10 years (depending on the application type), the in-ground SENSIT sensors have proven to be a reliable and durable parking detection system. Typical use cases include on-street parking guidance and effective monitoring of loading and unloading, short-stay zones, disabled and EV-charging parking bays.
"We believe that NB-IoT offers additional opportunities for smart parking in every urban area," said Edwin Siemerink, proposition manager at Nedap. "The new IoT Solution Optimizer provides business partners and smart cities with detailed technical insights and compatible solutions, such as our SENSIT smart parking sensors."