Most workzones in the UK currently carry a 50mph speed limit, often enforced using average speed camera technology, but now Highways England has issued new guidance supporting the use of 60mph zones more often within roadworks, where it is safe to do so.
After extensive and innovative research and trials, Highways England confirmed that where it is safe for road users and roadworkers, and where shown on road signs, vehicles can be driven at up to 60mph.
Findings announced today by the government company show using 60mph within roadworks on eight road schemes resulted in road users saving on average (across all sites) up to 3,778 hours journey time each day and more road users stayed within the speed limit than when compared to driving at 50mph.
The company's supply chain has been instrumental in the trials and today Highways England has published a new toolkit Implementing the highest safe speeds. This will allow Highways England projects teams and their supply chain partners to decide what is the most appropriate and safest speed for the type of work being planned, such as major reconstruction of the road or large-scale major projects to build new junctions or to add in new technology and extra traffic lanes.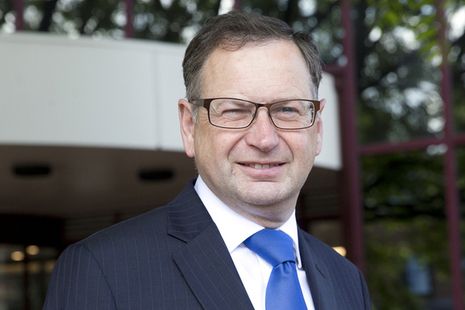 "All of our research shows that road users benefit from 60mph limits in roadworks. They have shorter journey times and feel safe," says Jim O'Sullivan, Highways England chief executive. "Road users understand that roadworks are necessary, but they are frustrated by them. So testing 60mph has been about challenging the norm while ensuring the safety of our people working out there and those using our roads.
"We have a huge programme of work planned, so being able to use 60mph where safe will continue to improve everybody's experience of our roads."
Safety concerns
However, road safety groups voiced concern at the decision. The Road Safety Markings Association (RSMA) urged caution in respect of how the increases are implemented, saying that the decision increases unnecessarily the risk to road workers and road users as it does not provide appropriate balance between the desire for reduced journey times through roadworks and the safety of road workers and road users.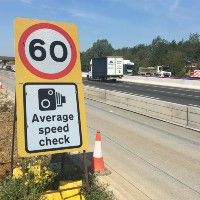 "One of the reasons quoted for increasing the speed limit to 60 mph is that more people stayed within it when compared with 50mph; this is irrational," says Stu McInroy, RSMA's chief executive. "Enforcement of the 50mph limit with appropriate sanction for those who fail to acknowledge the risk to road workers and users that their actions create would have been more appropriate.
"I urge all involved to weigh very seriously the balance of the risk to road workers and road users against the reward of slightly reduced journey times, before making the decision to increase the speed limit within some roadworks to 60mph.
"There is, in my opinion, a distinct possibility that such a move shall negatively train drivers to the point whereby they continue to disregard lower speed limits and begin to breach the 'new normal' of 60 mph.
"Even if the likelihood of an event occurring within roadworks as a result of the increased speed of vehicles remains the same, the overall risk rises significantly as the effect of an event at 60 mph vice 50 mph is so much more. I question whether this is a risk worth taking."
Successful trials
However, Highways England looks to be pressing ahead with the new advice, having operated successful trials across the country.
Some road projects, which trialled 60mph during an eight or 10-week period over the last 18 months, were confident with how the increased speed limit was operating so rolled it out further within the roadworks or kept it on until the work completed.
On the M1 between junctions 13 to 16 in Northamptonshire, the M6 between junctions 13 to 15 in Staffordshire, and the M4 between junctions 3 to 12 near Reading, the 60mph is still in use as work continues to upgrade the road – further benefiting thousands of people each day as they use these motorways.
"Supporting Highway England's trial to run 60mph 24/7 through temporary roadworks involved Costain Galliford Try joint venture working with a number of stakeholders to agree the parameters in which it could be safely operated," says Andy Bannister, programme director at Costain Galliford Try JV, M1 J13 to J16. "The changes from the standard operation of 50mph included installing wider lane widths and markings, as well as additional message signs to aid the travelling public and the site work force when entering and exiting the works. The temporary barrier system was upgraded to cope with the higher speeds. This needed us to give up working space, which we were able to do safely.
"Following an initial successful trial period and review we all agreed that the 60mph could be extended both in length and duration. This continues to be monitored to ensure it is operating safely and delivering the benefits to the public."