Swedish e-scooter operator Voi will triple its UK fleet size and double its operational area, as it approaches 250,000 rides since it launched its first trial this weekend. In three months, Voi has reached over 45,000 unique riders in the UK, who collectively have travelled nearly 300,000 miles, demonstrating the high demand for this mode of carbon-free transport.
With strong customer demand for its e-scooters in Liverpool, Birmingham, Northampton, Cambridge, Bath and Bristol, Voi said it would increase its fleet size by 220%, with a 140% expansion of its operational areas.
Voi rose to the challenge of providing affordable, safe and carbon-neutral modes of transport in the UK after the UK's Department for Transport announced the commencement of a series of 12-month trials to test the viability of e-scooters. The Swedish micromobility operator recently revealed that it would soon operate in North Devon, the company's first UK trial in a rural area. Voi is also set to announce new trials in the coming weeks, underlining its status as the biggest operator of shared e-scooters in the UK.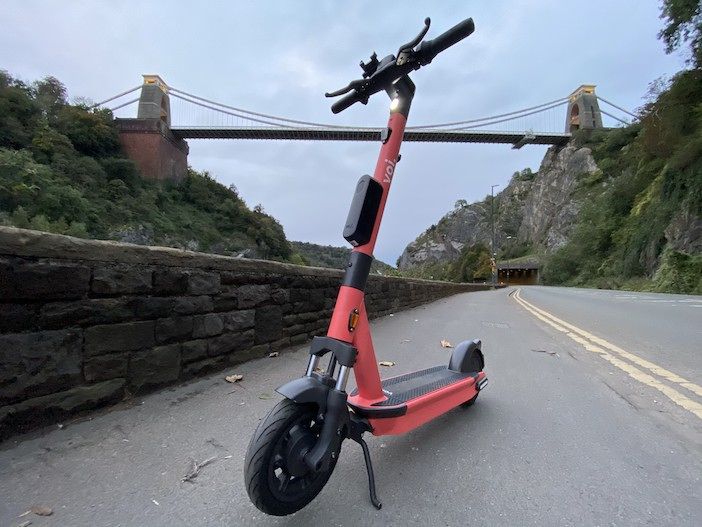 Voi has a vision of cities created for living and is working closely with local authorities to encourage active travel and modal shift from cars. It believes that everyone should be able to ride its scooters and from day one, the company has been offering discount passes for students and university staff (Voi 4 Students), those on low incomes (Voi 4 All) and for NHS staff and Emergency Service workers (Voi 4 Heroes).
Since the beginning of the second lockdown in England on November 4, Voi has made rides free for emergency service workers and NHS staff. This initiative led to an exponential growth in the number of Voi for Heroes pass users, with over 1,000% growth in less than one month. Currently, thousands of NHS staff and emergency workers are taking advantage of this discount to get to and from work in a safe and socially-distanced way in the cities where Voi is present.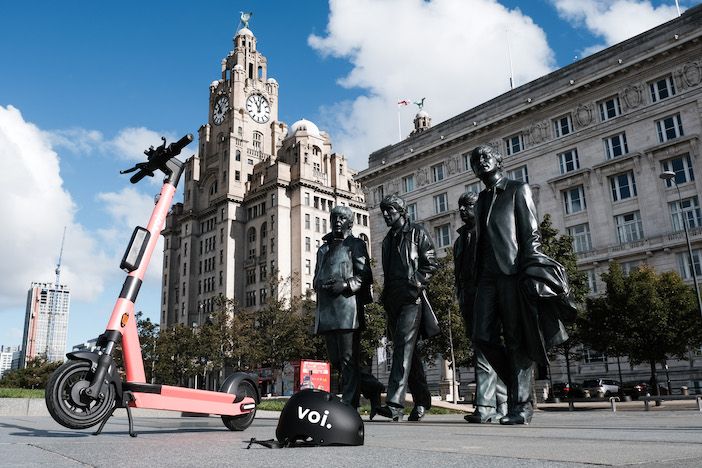 "We are very proud that Voi has helped support local communities and economies across the UK during what has been a challenging time," says Richard Corbett, regional general manager of UK, Ireland and Benelux for Voi. "Trials were established to see how e-scooters could help cities get people travelling around. We are seeing that in the cities where they are offered, e-scooters are fast becoming essential to many people. As every Voi ride is carbon-neutral, e-scooters contribute to making cities healthier and more enjoyable places to live."
In order to reduce virus transmission risk in the Covid era, each scooter features copper tape on the handlebars which inactivates coronavirus on contact and all scooters are disinfected every 24 hours. Other safety features added to the scooters include the use of number plates on each scooter which will help the police and the public to report those who are riding dangerously. Voi also has the world's first certified digital traffic school for e-scooters, #RideLikeViola, which more than half a million riders have completed to date. The Voi app regularly serves notifications with tips on how users can ride and park safely.