At this week's (Jan 8-12) TRB Annual Meeting in Washington DC StreetLight Data is showcasing its new EV Mode, the first ever mobility analytics offering to reveal the full picture of Electric Vehicle (EV) movement across the US. 
The announcement was timely as it coincided with US Transportation Secretary Pete Buttigieg's call, at the same event in Washington DC, on January 11, for a continued and growing focus on electric vehicles.
"The industry is going electric," said  Buttigieg during a live 'fireside chat', which took place at the Annual Meeting. "It's true here and it's true around the world. There's enormous opportunity."
His comments were echoed on stage by Energy Secretary Jennifer Granholm, who reminded attendees of the Biden administration's policy on EVs – which includes huge planned investment in charging infrastructure, through the $1.2 trillion Bipartisan Infrastructure Law. "Policy really does make a difference," she said. "It makes a difference for the climate. It makes a difference for communities on the ground. We're very excited about that."
Capturing the zeitgeist StreetLight is touting its latest analytics as a breakthrough for planners and parties involved in EV infrastructure. EV Mode is the latest transportation mode from the company that pioneered the use of Big Data to understand granular travel patterns of cars, bikes, pedestrians and other common modes of travel. EV Mode offers critical insights to help power the buildout of transportation infrastructure and reduce greenhouse gas emissions from transportation.
In addition to delivering the first comprehensive EV mobility metrics, EV Mode answers many of the central questions key to informing the useful, economical, and equitable buildout of EV infrastructure. These include:
Where do EVs go when they are traveling? (Origin-Destination metric)

How do local, regional, or national EV driving behaviors differ from those of gas vehicles?

Where do EVs stop, and when stopped, are they likely charging or not charging?

What time of day do EVs park in residential and non-residential districts?

How long are people driving to get to an EV charging station?

Where is EV driving concentrated?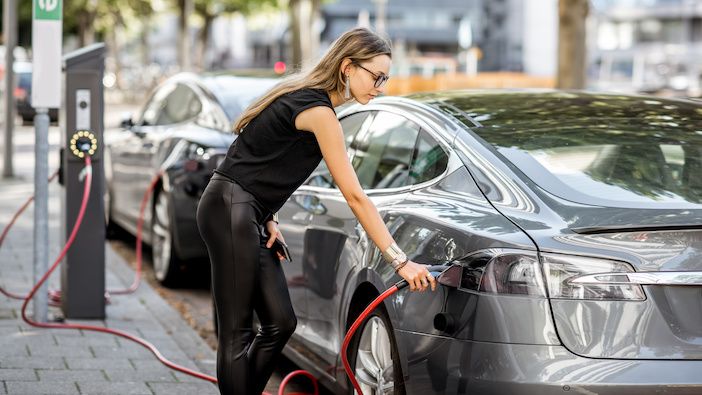 "Understanding how EVs have actually hit the road is a blind spot for people building infrastructure, making policies, and planning new models of EVs," said a StreetLight Data spokesperson. "As the tide has turned to finally welcome EVs at the scale we need, measuring the rollout of this revolution in automobility is critical to ensure EVs can reach their full potential to reduce emissions from transportation, while improving transportation equity."