US President-elect Joe Biden has received plaudits from across the transportation industry in the USA today (Wednesday 16 December) for his nomination of former South Bend, Indiana, Mayor Pete Buttigieg (pictured above) to be the next Secretary of Transportation.
Buttigieg, a former Democratic primary rival to Biden, is now set to take over the post of heading the USDOT from current incumbent Elaine Chao next year. Biden said the 38-year-old would provide "a new voice, with new ideas determined to move past old politics."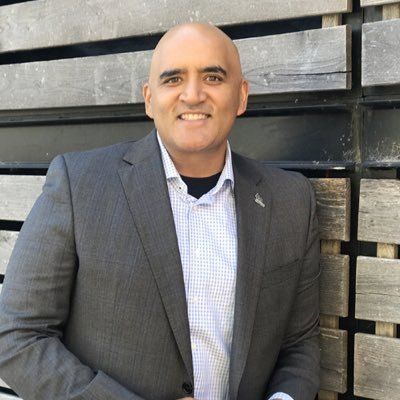 Among the many industry leaders to welcome the decision was ITS America's president and CEO Shailen Bhatt (left). "Pete Buttigieg is an excellent choice to be the next secretary of transportation. As mayor of South Bend, he created safe, smart, and resilient communities through strategic investment in transportation," said Bhatt in a statement. "And as a presidential candidate, he put forth an infrastructure plan that was about more than roads and bridges – it called for connecting people with jobs and resources as well as boosting transit and passenger rail. He supports rebuilding communities and making them accessible and equitable for all.
"Technology deployment will be key to creating a world-class, 21st century infrastructure and bolster opportunities for everyone. Importantly, Mayor Buttigieg recognizes the need for new funding mechanisms to make this happen.
"He also spoke about the importance of reducing traffic fatalities, perhaps the biggest challenge facing the transportation sector – we lose more than 37,000 people every year on our roadways.
"ITS America's vision is for a better future transformed by intelligent mobility – one that is safer, greener, and smarter. We are confident that with Mayor Buttigieg leading the US Department of Transportation, our vision will move closer to reality."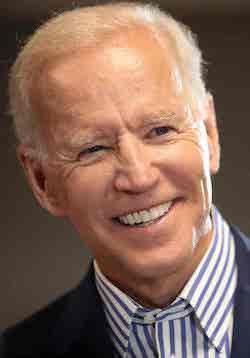 Buttigieg is likely to become the first openly gay person confirmed by the Senate to a Cabinet post in the USA. Biden (right) celebrated that and said that his top positions will be more representative of the American population than ever before, with many more women and people of colour in line for key roles, than the country has previously seen.
John Bozzella, President and CEO of the Alliance for Automotive Innovation (Auto Innovators), also released a statement in response to the nomination for the new Secretary of Transportation.
"We look forward to working with President-elect Biden's nominee for Secretary of Transportation, Pete Buttigieg," Bozzella's statement reads. "As highlighted in our just-released Innovation Agenda, as well as our AV Roadmap, we are at a pivotal moment in the auto industry's evolution. As the technologies that will define the future of personal mobility rapidly evolve, effective collaboration and engagement among government, industry, and stakeholder partners will be vital to continuing US leadership, job creation and competitiveness in the auto sector.
"We welcome the opportunity to work with the President-elect and the entire incoming administration to develop sound policies that allow for cleaner, safer, and smarter transportation for the traveling public."