At the end of October last year I arrived at Jakarta International Airport for Intertraffic's first ever Indonesia show.
It's always fun to travel by taxi in a vibrant city such as Jakarta. Using Google Maps, I showed my driver the location of my hotel, and while doing so I immediately noticed a new feature in the app. Normally, when planning routes, you can select a travel mode – car, public transport, bicycle or walking. I noticed that in Jakarta a motorcycle had been added.
This made sense because motorcycles are so commonly used in Southeast Asia.
And yet, such is the popularity of two-wheeled motorized transport, that some cities in the region are moving to ban motorcycles in a bid to curb pollution and congestion. Even Jakarta is trialling such a ban on three major streets. But many believe this isn't the solution."Motorcycles shouldn't be banned because the current public transportation system is far from integrated," Nursal Ramadhan, coordinator at the newly formed Anti Motorcycle Restriction Movement, recently told the South China Morning Post.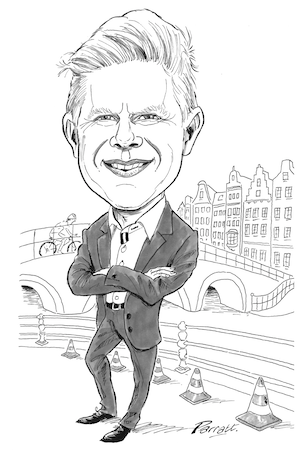 As I sat in my taxi on the way to the hotel, going nowhere fast, I got first-hand evidence of the fact that Jakarta is one of the most congested cities in the world. Solving this seems impossible. Where do you start? We live in a technological era, but as a starting point, technology isn't what this city needs. It needs better infrastructure and more modal choices.
The other thing I observed as the taxi edged slowly along was the multitude of motorcycles driving alongside each other, as well as weaving in and out between cars. They appeared to be driving in harmony – like a school of fish – almost as if they had special radar to avoid collisions. However, appearances are sometimes deceptive – statistics show that traffic safety in Indonesia is another cause for concern.
The World Health Organization Global Status Report on Road Safety shows that motorcyclists account for over 61% of road fatalities, so added to congestion and pollution concerns, tackling the country's safety issues is another key challenge for traffic managers and politicians.
Addressing key risk factors such as helmet-wearing has been identified as pivotal to reducing road traffic deaths. As such, motorcycle helmet laws for both drivers and passengers have been implemented in the country. Yet despite this legislation being in place, only 52% of passengers currently wear helmets.
Around the world there is a collective effort to reduce road deaths and injuries and mitigate the social and financial burden they place on society. In a bid to move toward achieving this goal, governments, public authorities and businesses are seeking ways in which they can work together to support the improvement of traffic enforcement, and increase public education on road safety.
And so, as my hotel finally came into sight, I could reflect with a sense of hope, that while I was undoubtedly one more person using the congested road system, the reason for my visit – Intertraffic Indonesia, which enables greater collaboration within the industry – may be part of the solution to Jakarta's transportation challenges.
Richard Butter is director of traffic technology at RAI Amsterdam and is responsible for Intertraffic worldwide events, www.intertraffic.com