National Highways is investing £15.4m in a new state-of-the-art network of weather stations and supporting infrastructure, that will provide real-time data of road conditions.
Working with manufacturer Vaisala, National Highways will be upgrading 125 weather stations by 2025. Additionally there are plans for around 100 more between 2025 and 2030. Existing National Highways weather stations are up to 25 years old, so the new ones will have the latest technology.
 "Our investment in upgrading our weather stations is just the latest way we are developing our weather forecasting capability," says Darren Clark, severe weather resilience manager at National Highways.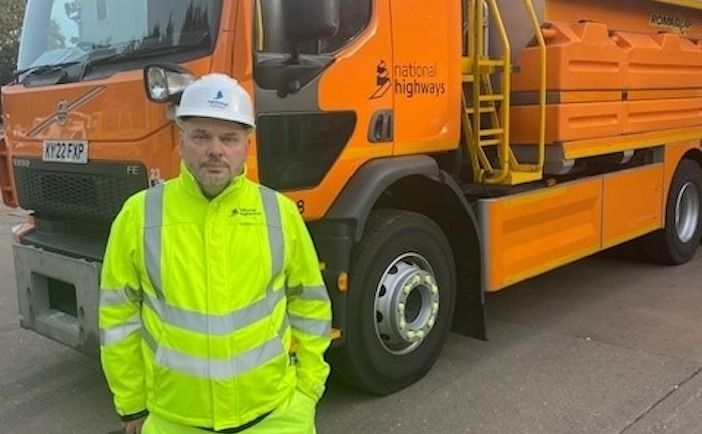 The weather stations feature atmospheric sensors and road sensors cabled from the weather station to the road. They will measure snow and ice, visibility in fog, high winds, flooding, air temperature, humidity and precipitation for the hazard of aquaplaning.
"Our weather stations provide accurate, real-time weather information for effective short and long-term forecasting and monitoring of severe weather conditions," says Erik Sucksdorff, Vaisala's sales director for ground transportation in Europe. "To keep the roads safe and passable, the road surface and atmospheric weather must be continuously monitored. Weather conditions such as snow and ice, heavy rain, fog, and high winds can impact road safety in many different ways. Providing reliable information is vital for winter maintenance operations."
The first weather station will be introduced on the A56 near Accrington on 24 October and is expected to be operating the following day.
The new weather stations, also known as Environmental Sensor Stations (ESS) are moving from domain-based data which read weather conditions in the surrounding area to route-based data which reads weather conditions on a particular road.
"We are excited to be investing in new equipment which will provide us with more accurate data from the roadside," says Katy Little, project lead for the ESS major replacement programme at National Highways. "The weather stations underpin our entire decision making and treatment regime so are pivotal to us ensuring the network is safe and secure."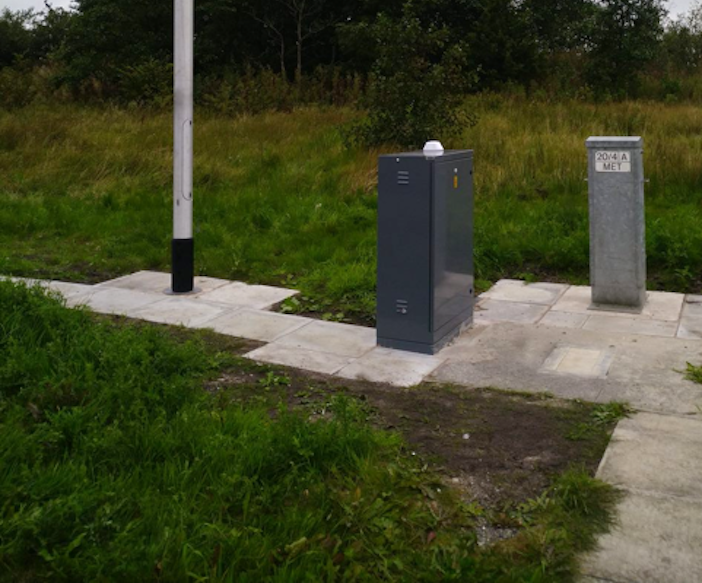 The weather monitor itself has a backup battery in the event of power loss, a full suite of sensors and twin cameras facing up and down the road to see the condition of the road.  The information is relayed to National Highways' Severe Weather Information Service which in turn informs its control rooms across the country.
The technology includes road surface sensors. These are embedded within the road surface, installed flush with the surface, the sensors take a variety of measurements and observations of the road surface. It is used in a road weather station to provide accurate and reliable information on the surface state (wet, dry, icy, frost, snow, chemical/salt presence) and surface temperature.
The system also has atmospheric sensors (air temperature, relative humidity, precipitation, wind speed, wind direction, visibility) provide information that can be critical to the overall traveling environment.
National Highways' existing weather stations run on landline or modem lines, whereas the new weather stations will run on NRTS (National Roadside Telecommunications Service).
Met Office collaboration
Along with managing its network of more than 250 weather stations, National Highways works with independent meteorological experts Metdesk which run from October 1 to April 30 and complement the national Met Office weather forecast, providing a level of granularity and precision about changing road surface temperatures across our road network. This gives us the detailed knowledge determine where and when to salt roads so they remain open and safe for people to use.
"We are delighted to continue our close working relationship with National Highways this autumn and winter season.  Good quality, real time observations such as these are essential to any weather forecast," says Abigail Oakes, senior account manager at the Met Office. "With our expert meteorologists working embedded within the team at National Highways, we're able to provide a bespoke service that provides the best possible support for road users throughout the winter months. Together with our national forecast and severe weather warning service, we're able to work with National Highways to help roads run as smoothly as possible in the coming months."