Parsons has been awarded two contracts to help relieve traffic hotspots on the most congested highway segment in the USA and to expand North America's busiest highway, in Canada.
Multidisciplinary engineering and infrastructure consultancy Parsons has been contracted by the California Department of Transportation's (Caltrans) District 7 to develop a decision support system using artificial intelligence (AI) that will help relieve hot spot congestion areas and improve travel reliability along the I-405 Sepulveda Pass corridor in Los Angeles. To help relieve congestion and mitigate impacts caused by traffic events, Parsons will work with Caltrans District 7 traffic operations division and Los Angeles City Department of Transportation (LADOT) to explore the use of corridor management concepts and implement the decision support system along the I-405 corridor from I-10 to SR 101, which will coordinate freeways with local arterials and improve mobility for commuters.
The decision support system is a logic-driven, decision-making application that uses structured rules combined with incident and real-time congestion data to drive operational traffic strategies that mitigate and minimize impacts caused by events. Caltrans' advanced transportation management system (ATMS) is a computer system application that was designed to monitor and manage all aspects of the freeway system in California's Los Angeles and Ventura counties.
"Integrating this artificial intelligence solution with Caltrans' existing advanced transportation management system will allow systematic freeway traffic responses that are in sync with arterial traffic signal operations," noted Donald Graul, connected communities market leader at Parsons. "The decision support system helps improve mobility without building additional infrastructure."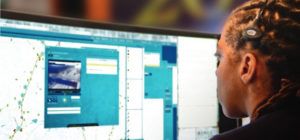 Parsons has also announced that the West Corridor Constructors consortium has reached financial close on the Highway 401 Expansion project in Canada's Greater Toronto Area (GTA). Selected by Infrastructure  Ontario and the Ministry of Transportation Ontario (MTO) to design, build and finance the project, the consortium is comprised of Aecon (50%), Parsons (30%) and Amico (20%). The total contract is valued at US$476m (C$639.8m) and construction work on the project is expected to begin in the fourth quarter of 2019. Carrying 420,000 vehicles daily, the segment of Highway 401 passing through Toronto is the busiest in North America and also one of the world's widest and busiest.
The Highway 401 Expansion encompasses approximately 11 miles (18km) of reconstruction and widening in the western part of the GTA, from the Credit River in Mississauga to Regional Road 25 in Milton. It consists of two 10-lane segments, two 12-lane core collector systems, and median HOV (High Occupancy Vehicle) lanes. The scope of work also includes bridge reconstruction and replacement, structural culvert replacements, drainage and utilities work, and ecological restoration.
Donald Graul, president of Parsons Construction, which integrates advanced technology with design-build-finance programs, said, "Alternative project delivery vehicles help customers mitigate risk in capital improvement programs. This important project will improve mobility for both commuters and cargo in a commercially significant corridor. We're honored to partner with Aecon and Amico to deliver this expansion on behalf of Infrastructure Ontario, the MTO, and Greater Toronto Area drivers."