Austrian end-to-end intelligent transportation systems (ITS) provider Kapsch TrafficCom has been awarded a contract to provide a new urban traffic management system for the Spanish city of Avilés.  
The City Council of Avilés, in the northern central area of Spain has awarded Kapsch a contract to renew the management of the city's traffic control system over the next four years. The contract, which exceeds US$1.1m (€1m) in value, includes the implementation of Kapsch's EcoTrafiX platform, offering a software suite that is designed to capture, aggregate, archive and monitor various sources of traffic data.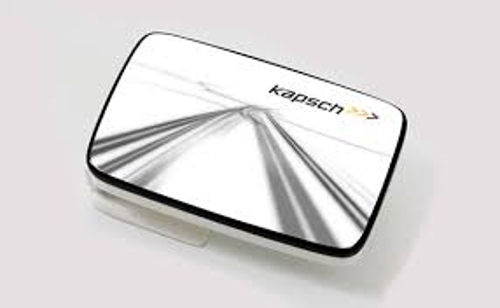 The collected data helps municipal transportation management department to analyze and manage traffic in real time. As a result, even smaller municipalities, such as Avilés with a population of only 78,000, can examine and identify the causes of congestion and provide effective solutions.
The project will not only enhance mobility efficiency in Avilés, but will also include improvements in road safety and reduced vehicle emissions by controlling access into the city's historic central district.
EcoTrafiX will be integrated to suit the current systems operating in the city, with the potential to expand the solution by integrating additional functionalities and services as required. With the new contract, Kapsch increases its urban mobility management footprint in Spain. The company's EcoTrafiX system is already implemented in the cities of Madrid, Malaga, Bilbao, Vitoria, Castellón, Donostia, La Coruña, Valladolid, Palencia and Huelva.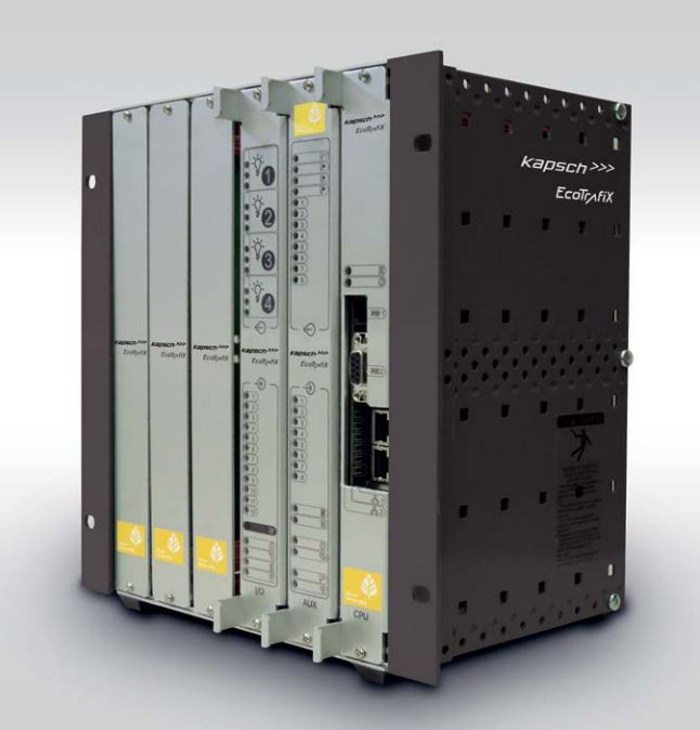 The EcoTrafiX urban mobility platform helps to reduce travel time and CO₂ emissions while improving travelers' safety. By gathering all traffic data into a real-time dynamic visualization approach, operators can further optimize vehicle flow, benefiting from excellent decision support for reactive response to incidents and events as well as multi-agency coordination. The EcoTrafiX software suite includes:
Command, which controls real-time city signals and devices;
Expert, which includes a set of modules to optimize traffic;
Mobility, which enables collaboration on events between multiple agencies or between multiple departments within one agency.
The EcoTrafix portfolio also includes a high-performance traffic control unit for street-level intersection operations.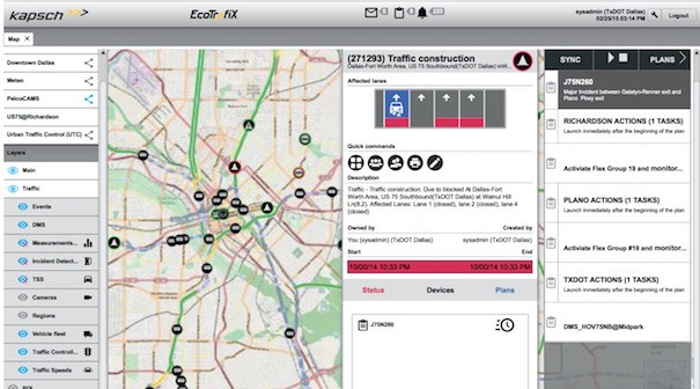 "We are focused on diversifying our services and expanding the availability of our solutions," explained Kapsch's COO, Andrè Laux. "Traffic management is not only valuable for major cities. This is a great opportunity to demonstrate how the advantages of urban mobility management can be adjusted for municipalities of various sizes."
Meanwhile, in the USA, Kapsch has won an important court decision regarding its legal dispute with Neology Inc., which had claimed a violation of its patents by Kapsch importing electronic tolling products that use the ISO/IEC 18000-6C communications protocol (6C Standard). The US Court of Appeals for the Federal Circuit confirmed that the subject patent claims are invalid and affirmed the International Trade Commission's (ITC) original decision.
This important decision further confirms and solidifies the right of Kapsch and other industry suppliers to operate and compete freely in the 6C Standard tolling marketplace, and to market, sell and distribute 6C Standard tolling tags and readers to its customers throughout North America. Kapsch notes that it is a firm believer in open, non-proprietary protocols and standards to achieve electronic tolling interoperability.