Dott, Tier and Lime have each been given the go ahead to launch a fleet of 2,000 shared e-scooters each, in the city of Madrid, Spain.
Authorities in the Spanish Capital have stipulated that, to avoid 'scooter litter' the vehicles from each of the operators may only be parked in designated areas, and must be fitted with GPS to ensure compliance.
Software will ensure that vehicles cannot be parked in bays that are full, creating an even balance of vehicle availability across the city. When ending a trip, the rider must take a photo of their parking, with 100% of images validated manually to confirm correct parking.
The Dott e-scooters will join an existing fleet of Dott e-bikes which have been operating in Madrid from March 2021, providing riders with more flexibility to choose the vehicle which best suits their needs at different times.
"The launch in Madrid marks a turning point for our service in Spain, and a major increase in the number of vehicles we operate there as we bring efficient, safe and environmentally friendly transport to the capital city," says Maxim Romain, cofounder and COO, Dott. "We will bring our experience of collaborating closely with city authorities across Europe to ensure that we offer a reliable service for our riders whilst respecting all other road users and pedestrians."
Dott supports regulation to ensure that its vehicles are carefully integrated. Vehicles can be found and parked at one of over 300 parking spots located across the city.
All e-scooters will be fitted with licence plates, which ensures greater accountability from riders, and make it easier to report those who disregard the highway code. Any vehicles that are reported as badly parked will be removed within one hour of Dott being notified, keeping streets and sidewalks clear for all other road users and pedestrians.
Dott is focused on minimising its impact on the environment, and uses 100% electric vehicles and cargo bikes to support its operations with battery swaps and fleet movement. E-scooter's are charged with renewable energy and vehicle lifespans are extended through careful maintenance and repairs.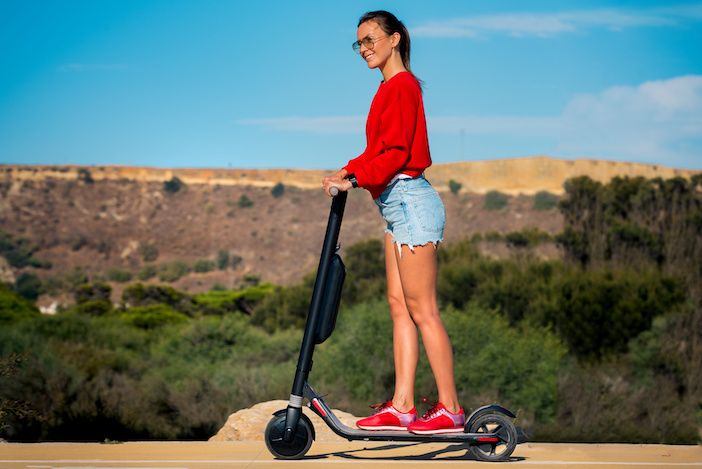 Teams of in-house, expert mechanics are responsible for maintaining Dott's vehicles, ensuring that they are safe and reliable for riders whenever they are needed. E-scooters are checked over during every battery swap, as well as during a program of regular maintenance .
Speed limits are built into Dott's vehicles, with lower speeds set for heavily pedestrian areas. To encourage safe riding, over 1 million spaces will be made available at a series of regular safe driving courses, which will be free to join.
The environment and social impact are at the heart of every business decision at Dott. The micromobility company has set out its goals and progress at ridedott.com/sustainability