As part of its long-term goal of reducing the number of private cars on the city's road network, the Swedish capital, Stockholm, has launched a new Mobility-as-a-Service (MaaS) pilot project with the introduction of the UbiGo app-based travel service.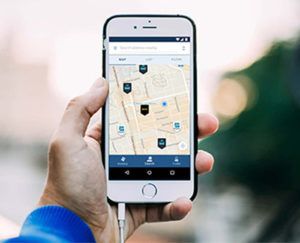 UbiGo offers city dwellers a simpler and more 'climate-smart' way of travelling by public transport, carpool and hire car, taxi and bike, through the use of just one smartphone application. Part of the European Union's (EU) 'Eccentric' project, UbiGo simplifies everyday travel for households and businesses by integrating all modes of transport into one service, and all through one app, with one contract, and one bill. A MaaS pioneer, the company is the first in Sweden to offer an all-inclusive system for everyday travel. UbiGo was tested successfully in a pilot run in Gothenburg and the service has now been launched in Stockholm. UbiGo incorporates public transport, carpooling, bike-pooling, taxis and hire cars, and offers flexible pricing models.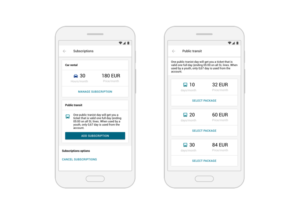 The introduction of the new service is taking place in close partnership with the City of Stockholm, the city's public transport operator Stockholm Lokaltrafik (SL), Move About, Hertz and Cabonline, and the first to test it are the inhabitants in the capital's Hammarby Sjöstad, Finnboda and Minneberg districts. Following the launch in these three areas, UbiGo plans to extend the service to other districts in the city.
The technical implementation of the mobility solution was designed by Fluidtime. Fluidtime uses a cloud-based data platform called FluidHub to manage the data transfer between transportation service providers, the mobility application and customers.
"The launch of the new UbiGo travel service is for many reasons a timely complement to daily life for lots of people," explained Kristoffer Tamsons, the City of Stockholm's regional traffic commissioner and chairman of SL. "Travel will become more efficient, smarter and more individualized, ultimately making it easier for people in the Stockholm region who are constantly juggling to deal with the ins and outs of daily living."
Hans Arby, chief executive of UbiGo, commented, "UbiGo means that fewer people in Stockholm need to own cars, which will ease congestion on the streets and increase travel by public transport. Not to mention less need for parking spaces. It's great that so many people are curious about the service and that so many of our initial customers were eager to attend the launch. They are the ones who wanted to be in there first to try something entirely new."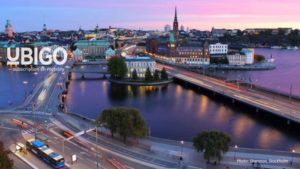 Daniel Helldén, the City of Stockholm's traffic commissioner, noted, "The service offers a flexible and convenient way of travelling based on your personal requirements. It will enhance mobility for more people without the need to own a car, not only benefitting the individual, but also society and the environment."