At the Geneva International Motor Show in Switzerland, independent location technology specialist TomTom announced that it has closed deals with multiple 'top 10' car makers for high-definition (HD) mapping, released an HD map 'horizon, and will supply traffic and navigation services to the VW Group and FCA.  
TomTom's HD Map is a highly accurate and attributed representation of the road, including lane models, lane geometry and traffic signs, with accuracy down to a few centimeters. The HD Map enables connected and automated vehicles (CAVs) to precisely locate themselves on the road, to build a detailed model of the surrounding environment working together with the vehicle sensors, and to plan their path to destination.

With high accuracy and attribution, and extensive coverage spanning Europe, the USA, Japan and South Korea, TomTom says its HD Map has now been selected by the majority of auto makers sourcing high-definition location systems in order to deploy automated driving systems on a global scale.
TomTom and Elektrobit (EB), an award-winning global supplier of embedded and connected software products for the automotive industry, have announced the release of an industry-first HD map horizon for automated driving, which helps vehicles to build a highly accurate virtual picture of the road ahead, enhancing driver safety and comfort.
By streaming the latest HD Maps via TomTom's AutoStream system through Elektrobit's 'EB robinos Predictor' onboard software, the HD map horizon targets vehicles with a SAE Automation Level of 2 and higher. The new system is compliant with the automotive industry's Advanced Driver Assistance Systems Interface Specification (ADASIS) v3 protocol.
"Having a number of the world's largest car manufacturers choose our HD Maps for their future of mobility, demonstrates the quality and robustness of our products for automated driving. We're already powering half a million Level 1 and Level 2-enabled automated vehicles on the road today. Today's announcement confirms the value of HD maps as critical components for automated driving and cements our leadership position in this market," commented Willem Strijbosch, TomTom's head of autonomous driving.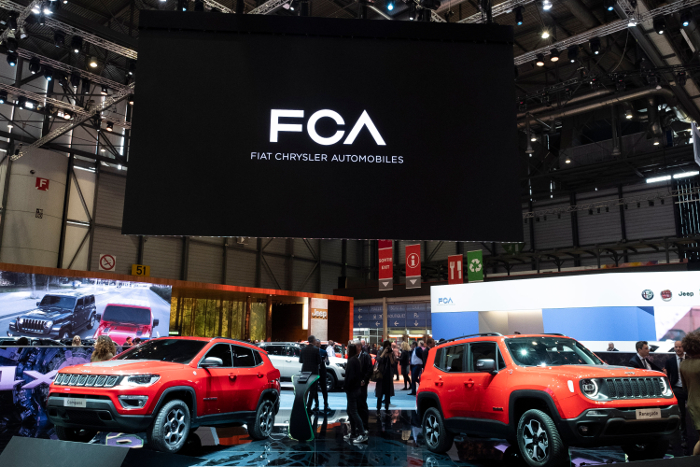 "Just one year ago, we, together with Elektrobit, announced our intention to develop an easy-to-implement HD map horizon for vehicles with driver assistance, and higher levels of automation. We're now delivering on this, making the product available to car manufacturers and their technology partners."
TomTom has also been awarded a multi-year extension to an existing European deal to provide its traffic information service to Volkswagen Group car brands, including VW, Audi, Porsche, Skoda, Lamborghini and Bentley.
In addition, the company has been chosen as the traffic service provider for Audi vehicles in China and Japan. The system is used by automakers, governments, app developers and enterprises across a range of mobility applications, as it provides an accurate, real-time traffic information service that helps drivers make better routing decisions to help reduce journey times.
TomTom will also supply connected navigation systems to Fiat Chrysler Automobiles' (FCA) range of plug-in hybrid electric vehicles (PHEV). Drivers of the Jeep Renegade and Compass PHEV line will benefit from TomTom's Connected Navigation System, as well as the company's new EV Service that provides drivers of electric vehicles with relevant information on charging points, allowing them to plan their journey and make informed decisions.