Yunex Traffic has been awarded a major contract to supply traffic signals for the new Preston Western Distributor Road (PWDR), a £200m road scheme in Lancashire, northwest England, scheduled to open in early 2023.
Working with Costain, the project's main contractor, Yunex Traffic will supply and install traffic controllers and signals at 11 locations along the route, including both intersection and pedestrian crossing signals.
"Traffic signal infrastructure is an important element of any new road construction, and we are pleased to be working with Yunex Traffic to deliver the works at PWDR," says John Holding, senior project manager for PWDR at Costain. "We look forward to a successful completion of a Project that will bring substantial benefit to the local area and beyond."
The new road will link the A583/A584 to a new junction on the M55 via four-kilometre dual carriageway, with link roads to new housing areas at Cottam and North West Preston.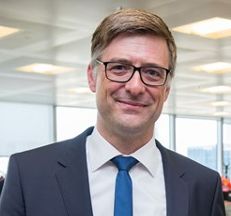 "We're delighted to be working with our colleagues at Costain to deliver the most advanced technology to optimise traffic flow on this important road," says Wilke Reints, MD for Yunex Traffic in the UK. "It will not only bring major travel improvements to those who live, work and study in the area but it will also make this road segment safer for all road users including pedestrians and cyclists. We're proud to deliver this project."
For all 11 locations, Yunex Traffic will be supplying a range of equipment, including its proven, energy efficient ST950 ELV traffic signals, all of which is designed and manufactured at the company's UK facility.