A successful connected vehicle (CV) pilot managed by Florida's Turnpike Enterprise (FTE) sees a new vehicle-to-everything (V2X) solution become operational this month.
Kyra Solutions IntelliConnect is a scalable set of technology components that provide a framework for both current and future Intelligent Transportation System (ITS) services and the first of its kind to be tested on Florida's Turnpike during phase 2 of the pilot.
"This marks the culmination of a successful pilot focused on improving safety, mobility, and operational efficiency through the use of cutting edge IOT and AI technology," said Kyra Solutions president and CEO Piyush Patel. "Kyra Solutions' V2X data solution pilot specifically focuses on enhancing roadway safety and traffic efficiency, with the added benefit of creating energy savings."
IntelliConnect, built upon Kyra's big data analytics platform IntelliExchange, provides APIs for easy integration with Traffic Management Center (TMC) systems like SunGuide or other third- party software to provide incident management, alerts, etc. The solution can receive data from any sources (including CV's, sensors, cameras, and ATMS) and perform aggregation, processing, and dissemination of near real-time transportation information for internal and external consumption.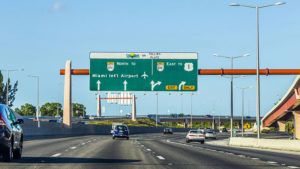 "IntelliConnect is a powerful and completely configurable data exchange platform. This gave our team the ability to produce an end-to-end solution in a timely and cost-effective manner," said John Easterling, FTE District traffic operations engineer. "Our partnership with Kyra on the pilot has been a successful step towards V2X communication. Most importantly, this pilot project is the first step in using new data to improve safety and mobility on our roadways with the ultimate goal of saving lives."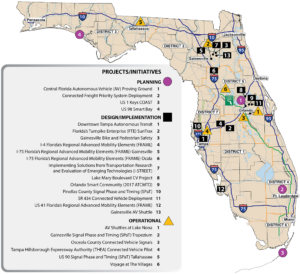 Follow us on twitter @TrafficTechMag