Driverless car innovators Motional, and public mobility solutions provider Via have announced a partnership that will help integrate on-demand robotaxis into mass transit networks, and optimize them for pooled rides.
The partnership's first service – shared robotaxi rides, available to the public – is expected to launch in one of Motional's existing US markets (Boston, Pittsburgh, Las Vegas or Santa Monica) in the first half of 2021, expanding access to safe, affordable, and efficient transportation options. The initial launch market will be announced at a later date.
Via and Motional are building the digital infrastructure to help self-driving vehicles reach their full potential as part of large-scale transit networks – something that is more important than ever before as agencies strive to improve efficiency and capacity of such networks in the Covid era. This requires vehicles to be on-demand, optimally routed, and shared by multiple passengers.
The partnership will seamlessly connect Motional's driverless vehicles with Via technology that powers booking, routing, passenger and vehicle assignment and identification, customer experience, and fleet management. The result will be a highly-integrated, and autonomous, shared-ride system. In addition, the rider app will feature local public transit information, encouraging connection to local transit hubs through the service.
"We are excited to partner with Motional to make autonomous shared ride programs an affordable and efficient transportation alternative to the private vehicle," said Daniel Ramot, Via co-founder and CEO. "By combining groundbreaking on-demand mobility solutions with best-in-class technology for self-driving vehicles, we are creating new and necessary transit options for communities around the globe."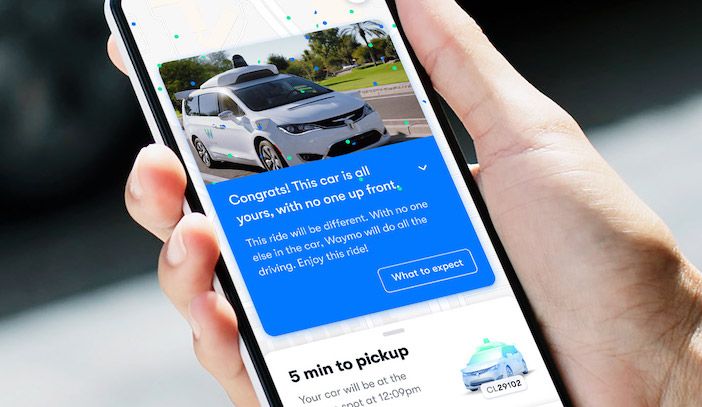 Motional cars will still operate with a safety driver, but the announcement comes a few weeks after Waymo revealed that it is opening up its fully driverless robotaxi fleet in Phoenix, Airzona, for use by the general public, who can book via a dedicated app.
"We expect our new fully driverless service to be very popular, and we're thankful to our riders for their patience as we ramp up availability to serve demand," said Waymo One CEO John Krafcik in a statement. "Later this year, after we've finished adding in-vehicle barriers between the front row and the rear passenger cabin for in-vehicle hygiene and safety, we'll also be re-introducing rides with a trained vehicle operator, which will add capacity and allow us to serve a larger geographical area.