Location data and platform services provider Here Technologies has formed partnerships with two telematics-based companies and will supply its Location Services suite to CarVi Inc and WorkWave.
Both new partners will use the Here Location Suite, which is a comprehensive set of products and services on top of the company's Open Location Platform (OLP) that customers can select based on their needs. It provides access to mapping, geocoding, places, routing, traffic, transit, positioning, and geovizualization functionality and out-of-the-box systems to solve complex location problems such as geofencing, calculating the toll costs for a journey, and customizing a route.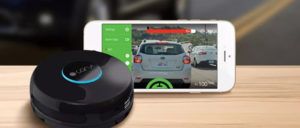 CarVi is using Here Location Services to combine its telematics data with real-world location intelligence to create contextual insights about driver behavior and in turn, to create a coaching mechanism for drivers. CarVi has a dash cam with computer vision technology backed by six sensors that captures telematics data, along with speed limit and traffic flow speed, plus video in real-time. The data is then analyzed to study driver behavior and build a coaching mechanism, while the resulting video is instrumental in faster claims management for insurance companies, fleet owners and ride-hailing drivers. CarVi has a user-friendly app to support the installation and use of the system. The new partnership will provide CarVi with greater intelligence for risk analysis and help drivers reduce insurance premiums.
"Understanding the car and driver in the context of real-world situations will transform road safety, which is core to our mission of 'zero road accidents'," said Kevin Eunsu Lee, CarVi's CEO and founder. "From that perspective, this partnership with Here Technologies will be instrumental in helping us to sharpen our data analysis with contextually relevant insights. We look forward to the innovation we can deliver to the market together,"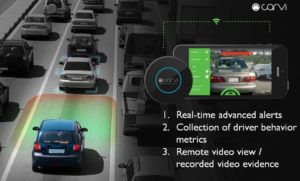 Jason Bettinger, head of consumer tech at Here, said, "Driver safety is a key application of our location intelligence, and we are thrilled to partner with CarVi to take it to the next level through their AI-powered driver assistance solution."
WorkWave, a provider of cloud-based software systems that support every stage of a service business's lifecycle, has replaced Google's Map and Geocoder products with the Here Location Suite. WorkWave provides its customers with route planning and optimization tools that enable fleet managers to streamline operations, making it easy for employees to deliver orders and next-level customer service. By implementing its routing solutions with GPS tracking, WorkWave customers can increase efficiency by 30%, plan 20% more deliveries, provide real-time ETAs, and other benefits. The company's cloud-based GPS and route planning systems will use Here's mapping data, reliable routing options and robust geocoding functionality to maintain scalability and reliability for its customers.
"Here Technologies will enable us to keep our customers operating at the speed, scale and dependability they've come to expect from our solutions," said WorkWave's CEO, Marne Martin. "We look forward to working together to leverage the deep location intelligence from Here to help take our solutions to the next level and power our customers."