TTi is hosting a live webinar on Tuesday October 10 – entitled Road Traffic Injuries and Deaths – New Ways To Help Solve A Global Problem – to investigate with experts the new ways in which the challenge of improving road safety can be addressed.
Tony Brijpaul, co-founder and product manager at Miovision and Dr Craig Milligan, senior product manager at Miovision, will be in discussion with TTi editor Tom Stone, showcasing over the course of their conversation Miovision's new Scout Plus – a state-of-the-art traffic data collection device set to transform urban planning and road safety.
Traffic crashes are a global issue, with startling statistics indicating that they are the leading cause of death for individuals under 29. To address this crisis, cities worldwide are adopting Vision Zero policies aimed at eradicating traffic-related fatalities and severe injuries completely. Traditionally, road safety strategies have been based on historical and often unreliable crash data.
Miovision's Scout Plus introduces a paradigm shift, focusing on near-miss data to prevent accidents before they occur. In the quest for Vision Zero, the device conducts comprehensive safety studies, identifying high-risk areas and accident-prone zones. This empowers traffic departments to proactively implement targeted safety measures, from improved signage to pedestrian-friendly infrastructure and road redesigns, creating safer streets for all.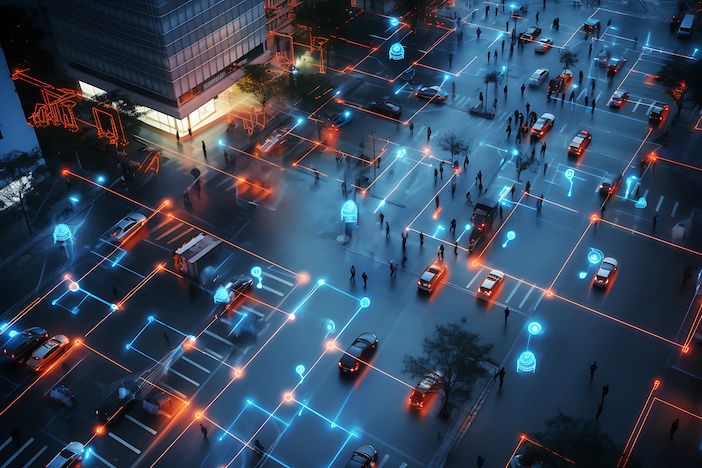 Scout Plus goes beyond mere data collection, offering in-depth safety studies that not only identify near-misses but also leverage multiple factors to predict the probability of an injury or fatality-inducing accident. This predictive capability allows traffic engineers to identify and mitigate risks preemptively, significantly reducing the likelihood of collisions.
Attendees of this webinar, which will also include a live Q&A, will gain insights into exactly how Scout Plus works, the valuable findings it can uncover in traffic safety studies, the methodology behind video diagnostic studies, how to match precision countermeasures to diagnosed risk factors and how measuring rapid safety improvements will expedite progress toward Vision Zero
"The expertise in this webinar from Tony Brijpaul and Dr Craig Milligan, will ensure this is an extremely lively and enlightening discussion," says TTi editor Tom Stone. "Tony is an active member of the tech community and has served on multiple startup boards, while Craig Milligan, has a PhD in civil engineering and has supported over 120 road authorities on four continents with expert guidance in road safety. I can't wait to talk to them and find out more about how technology can help our roads to become safer."
Don't miss this opportunity to explore cutting-edge solutions that are reshaping the future of road safety. Register for the Miovision webinar today! The live webinar will begin at 2pm London time (BST); 9am on the US East Coast (EST), and 3pm in mainland Europe (CEST).