The UK's CIHT (Chartered Institution of Highways & Transportation) has today released a new report that outlines how the highways, transport and infrastructure sectors can achieve a reduction in greenhouse gas emissions.
The new report – How can we reduce emissions by 63% in a decade- lessons from the highways sector – features many case studies showing how organisations, projects, and programs across the highways and infrastructure sectors have set themselves up for success and how they have delivered specific actions to reduce emissions through the asset life cycle.
The report also provides insight into new tools, materials, and ways of working that are being used in the drive to decarbonise the highways, transport and infrastructure sector.
"Surface Transport is the single biggest source of greenhouse gas emissions in the UK – responsible for 26% of emissions in 2021," says Sue Percy, chief executive of CIHT. "The Climate Change Committee, the government's independent advisor, has found that to stay on track to reach Net Zero by 2050, our emissions must fall by 63% against 2019 levels by 2035 – this is only just over 10 years away."
"To make reductions of this scale and at this pace we need to identify quickly what works and if it can be copied in other locations. Our latest report shares real world experience from across the CIHT partnership network about how highway authorities and their supply chain partners have reduced transport related carbon emissions via a wide range of measures including low carbon materials, logistics planning, electrification of construction plant, transport planning, procurement, innovative design, muti-partner collaboration, and reforms to codes and standards."
This report provides transportation professionals with a collection of practical examples of what can be done, backed up by hard data on the level of emissions reductions that have been achieved.
This is an invaluable resource for individual professionals to develop their knowledge and for organisations to develop credible carbon reduction strategies.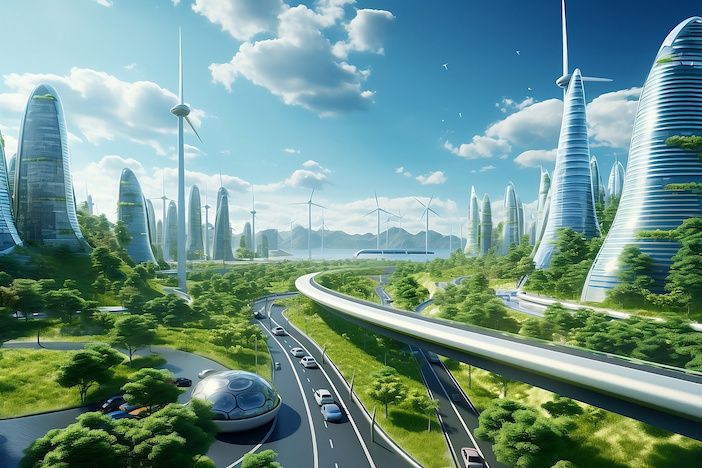 Conclusions and recommendations include:
No-build and low-build solutions
Reducing the need for carbon-intensive construction is the most effective way to reduce emissions from all types of infrastructure and should be a priority for future knowledge development and sharing, drawing on examples from across the world.
Reducing the demand for travel
A need to engage with the strategic transport bodies and other interested parties to create more learning opportunities about interventions that have delivered reductions in travel demand.
Consistency and comparability of carbon accounting and reporting
There is a need to explore action that can be taken to deliver greater consistency and comparability of carbon accounting. This should include CIHT identifying if it can use its convening role in the sector to bring together stakeholders to create new guidance or tools to support asset owners and their supply chain partners to make more robust decisions.
Developing a better understanding of wider benefits of carbon action and their contribution to a just transition to net zero
Many of the case studies identify co-benefits in areas such as local employment, improved air quality, or quality of life improvements for affected communities. CIHT recommends further work to develop understanding of these benefits and the role they could play in addressing fears that the transition to a low-carbon economy will have negative impacts on communities least able to bear them.
CIHT would like to thank the members of the project team that took part in producing this report and all our supporters and members of our Partnership Network who have contributed to the research and case study collection.