As thousands of people descend on the city of Atlanta for this weekend's Super Bowl LIII sporting event, the Georgia Department of Transportation (GDOT) is explaining how its smart traffic signals system will cope with the extra vehicles.
With a massive amount of additional traffic arriving in metropolitan Atlanta, GDOT's traffic management team is tackling the challenge. Led by Matthew Glasser, the Regional Traffic Operations Program (RTOP) manager, his team of engineers are working to ensure traffic signals are timed for maximum efficiency to help keep the influx of vehicles moving.
The region's Traffic Management Center (TMC) staff are working extended hours to manage the increased traffic, as well as the expected, and unexpected, lane closures, detours and special events that may occur. GDOT is working in concert with the City of Atlanta, Atlanta Police Department and other agencies to coordinate traffic management to provide the best experience for both Georgia residents and visiting football fans.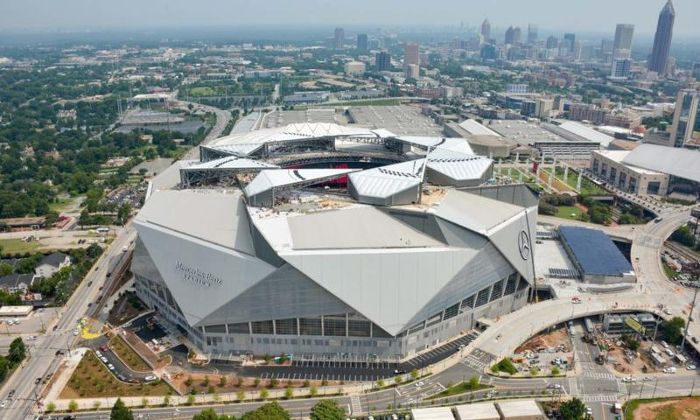 Oversized television monitors and vehicle detection systems enable GDOT's traffic engineers to remotely survey traffic situations in real time and to immediately tweak signal timing as needed. The agency's traffic management system enables them to make decisions on a corridor-long basis, as opposed to intersection-by-intersection.
This ensures that changing the signal timing at one intersection does not create unintended consequences at another. The city's smart signal technology also enhances pedestrian safety. For example, at the stadium on game day, RTOP engineers can initiate a 'pedestrian scramble' by lengthening the red light for vehicles and allowing people entering and exiting the stadium plenty of time to cross the intersection in any direction, including diagonally. The goal is to keep people on foot safe and moving.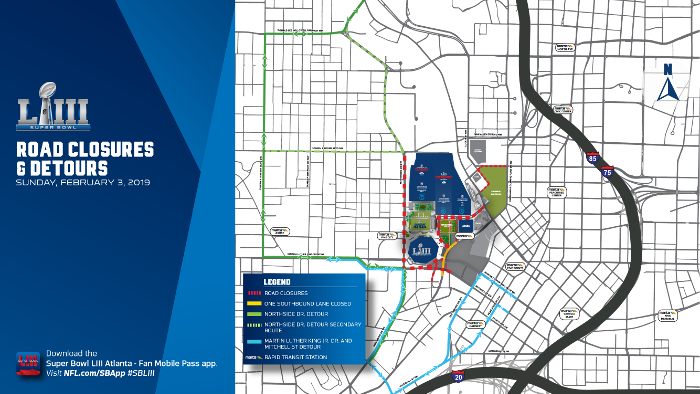 The Monday after the game is expected to be an exceptionally heavy travel day, with up to 75,000 additional vehicles on the road as people leave town. GDOT is urging workers in the downtown area to take transit during the extended Super Bowl time period. RTOP engineers will monitor more than 20,000 traffic signals in Atlanta to ensure the system is timed for maximum efficiency. Remote access to the smart traffic signal systems enables engineers to quickly address timing issues and keep transit vehicles flowing smoothly.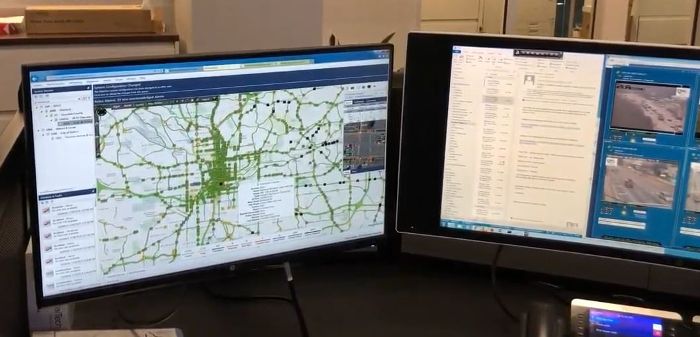 The smart signal system enables additional green time for vehicles on major roads, adding a temporary left-turn arrow at lights where there are usually no left-turn arrows or giving pedestrians more time to cross the street at heavily congested intersections.
With heavy snowfall currently across many parts of the USA, GDOT is prepared to respond if inclement weather impacts Atlanta during Super Bowl weekend. RTOP crews will work in partnership with local and state agencies to continuously monitor weather and road conditions, and GDOT's response strike teams will treat wintry conditions and clear disabled vehicles along interstates and state routes.
"Our number one goal during the Super Bowl festivities will be to keep vehicles and pedestrians moving," Glasser said. "While we expect a lot of traffic, we also would like everyone to arrive at their destinations safely."