Radar sensor pioneer smartmicro has announced the start of operations for its own subsidiary in North America. The new company, named smartmicro US, is based in Lake Mary, Florida.
This strategic move marks a significant milestone in smartmicro's ongoing commitment to extending its global presence and providing top-tier service to customers in North and South America.
smartmicro US was established in May and started operations on October 1, 2023, offering a broad range of smartmicro products. With the establishment of this subsidiary, customers in America can benefit from a local warehouse stocked with inventory, streamlined order processing, and efficient shipment handling.
Moreover, smartmicro US is strategically positioned to enhance its offerings through localized manufacturing and sourcing, a testament to our commitment to providing tailored solutions that meet the unique demands of the American markets.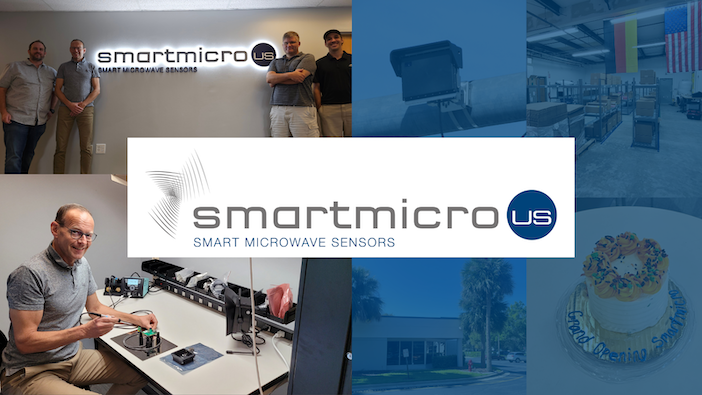 Founded in 1997 in Germany, smartmicro designs, develops, and manufactures radar sensors for traffic management and automotive applications. Its high accuracy technology is helping to improve road safety all around the globe, with over 150,000 sensors deployed worldwide over the past 16 years.
"The decision to launch smartmicro US is a direct response to the needs of our customers. Unparalleled customer support is one of the values the smartmicro team has stood by for many years. Opening an operation in the US and growing the local team in Florida is the best way to provide our partners with the highest level of service," says Ralph Mende, the CEO of smartmicro. "Our US-based location will improve customer service, reducing traditional lead times from weeks to days. With a trained onsite staff dedicated to customer support and improved supply chain times, we are poised to offer an unmatched level of service and quick turnaround." – expressed David Gray, appointed as smartmicro US General Manager.