A new dawn for pay-per-mile tolling (also known as road user charging or RUC) is approaching with the announcement today (12 April 2023) that a satellite-based system to enable it is to be trialed in low emission zones in the cities of Munich, Germany, and Barcelona, Spain.
The proposed solution, which will have a two-month pilot phase and will involve around 1,000 citizens who will be provided with a dedicated app, will test a demand-driven pricing strategy, where users will be informed on the payment defined by a fixed fee to access the low emission zone, and a variable fee depending on the number of miles traveled, the level of usage and congestion at the time of access.
Abertis Mobility Services (AMS) will develop TDM (travel demand management) to simulate vehicle movement and traffic strategies as well as a back-office system. AMS is acting as an industrial partner of Immense, a project aimed at creating more livable cities by reducing the use of private vehicles and promoting more sustainable modal shift, financed by the EU's EIT Urban Mobility initiative.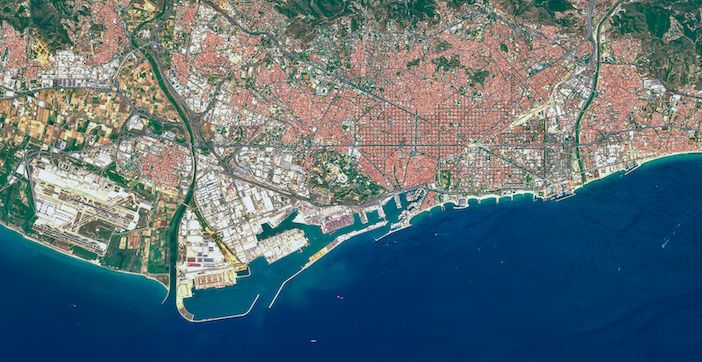 AMS has experience in the implementation and operation of this type of schemes with the implementation of RUC programs in the states of Washington, Utah, Oregon and Virginia in the US, through its subsidiary Emovis. This satellite tolling framework is a system that allows drivers to pay for the actual use of the road network, with an exact calculation of the miles driven.
The developed tools are set to simulate a scenario where congestion is reduced by a 10% and 25% for Esplugues de Llobregat district of Barcelona and Munich respectively depending on the availability of alternative routes within the affected areas.
In the medium and long term, Immense will also make it possible to free up at least 10% of public space due to the optimization of the use of road infrastructure and the increase in revenues of the dynamic fare system. The implementation of this pilot program is planned for two months, from September to November 2023.
Immense will also look to provide a comprehensive framework to improve and implement bespoke TDM strategies, thus ensuring a high potential for replication and scaling in different European contexts. This supports the EU's launched mission of "100 Climate Neutral and Smart Cities by 2030", while contributing to EIT Urban Mobility's vision of "creating mobility that enables people and goods to move affordably, quickly, comfortably, safely and cleanly, while accelerating solutions and the transition towards a user-centric, integrated and truly multimodal transport system."