In its role as a member of the I-95 Corridor Coalition, the Delaware Department of Transportation (DelDOT) has released further details on how the partners will continue exploring whether a mileage-based user fee (MBUF) is a long-term sustainable transportation funding option.  
Last week, the US Department of Transportation (USDOT) announced US$10.2m in Surface Transportation System Funding Alternatives (STSFA) grants to seven states to test new ways to finance infrastructure projects.
Launched through its Federal Highway Administration (FHWA), the initiative has awarded a US$3m STSFA grant to the I-95 group to expand and enhance the Coalition's existing work to study the feasibility of a mileage-based user fee in a multi-state environment.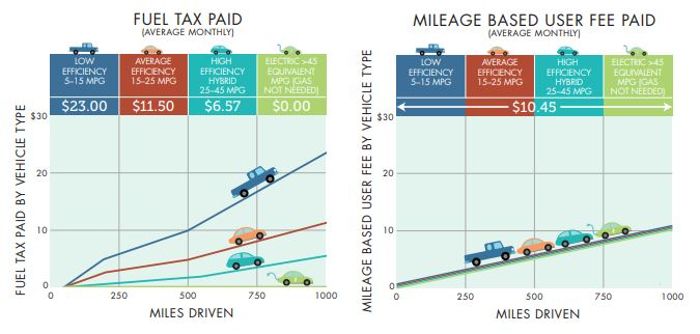 The I-95 Corridor Coalition is a partnership of transportation agencies, toll authorities, and public safety and related organizations along the East Coast, from Maine to Florida. The volunteer, consensus-driven organization enables its myriad state, local and regional member agencies to work together to improve transportation system performance far more than they could working individually, and has done so for over 20 years.
MBUF has mostly been studied in the USA's western states, and the I-95 Coalition is keen to bring an East Coast perspective to the national debate about road-user charging (RUC). Through its expanded work, the Coalition will explore the unique challenges of managing out-of-state mileage and interoperability with toll authorities.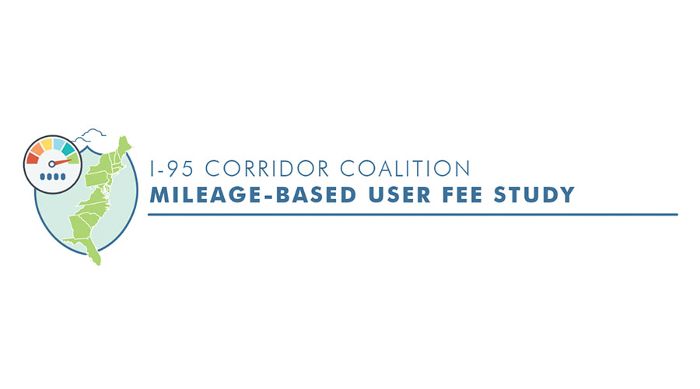 In line with the STSFA program objectives, the Coalition's work will focus on bringing real-world MBUF experience to the public through demonstration pilots. Taking a deeper look into the public's perception and understanding of how a MBUF scheme might work, this phase of the study will provide key insights to policymakers. It will also explore additional functionality, such as features that provide added convenience to drivers, and examine potential barriers to implementing a multi-state/agency MBUF.
The coalition's work in this phase will extend geographically beyond Delaware and Pennsylvania to include North Carolina, New Jersey and Virginia. Through expanded private-sector partnerships, the coalition will also make use of the international transportation expertise of Transurban, operator of Virginia's I-95 and I-495 Express Lanes, and will engage telematics developer EROAD's extensive experience with the freight industry by conducting a larger multi-state truck pilot to better understand the motor-carrier needs and viewpoints.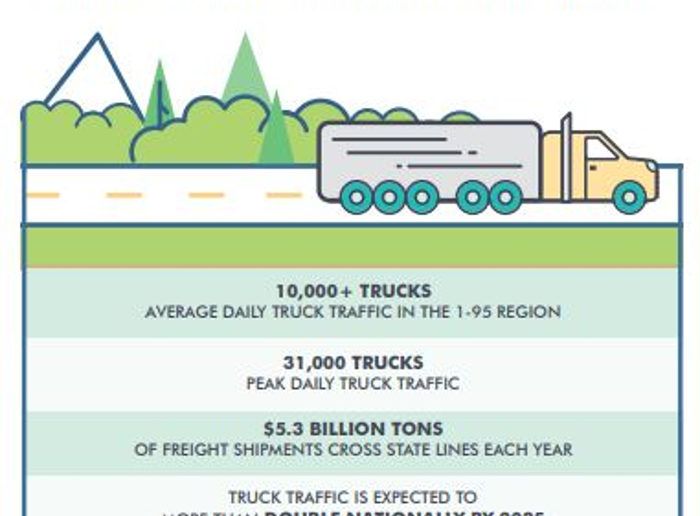 "There is a national conversation underway about how to fund the transportation network in the future," said Patricia Hendren, executive director of the I-95 Corridor Coalition. "While the coalition is neutral on whether a mile-based user fee is the ultimate solution for transportation funding, this grant enables us to take the conversation to the next level and help ensure the unique characteristics of the East Coast are reflected in the potential solutions."
Delaware's Secretary of Transportation, Jennifer Cohan, added, "After a successful pilot in 2018, we are excited to use this grant to expand the pilot program as we continue to learn and answer questions about how a mileage-based user fee system would work in Delaware and surrounding states."