As it looks towards the introduction of Mobility as a Service (MaaS) options, Transport for London (TfL) has launched a four-week consultation on plans to trial an innovative demand-responsive or Mobility-on-Demand (MOD) bus service in the Borough of Sutton.  
The new service will let people or groups use an app to book seats on a minibus that will stop at more convenient locations, including areas not currently served by public transport. The on-demand service is proposed to run from 6.30am to 9.30pm, seven days a week, and would carry up to 14 passengers. They would benefit from a guaranteed seat, free wi-fi and USB charging points and flexible stops within a certain area.
The consultation is asking Londoners for their views on the specific area of Sutton that the service should cover and suggested stopping points. The trial, which will last for a year, will help TfL gauge the level of interest for an on-demand service and assess how it would work alongside the existing public transportation network in Sutton.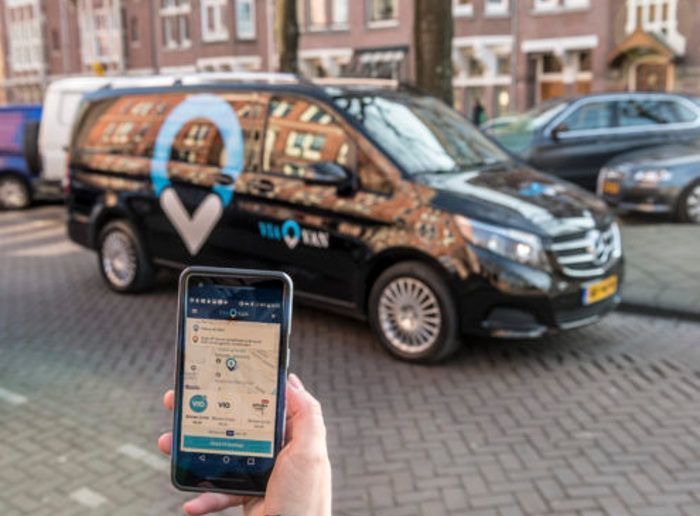 Sutton was chosen because it has relatively high car dependency, and TfL believes the service could encourage people to switch to a more sustainable mode of transportation. In doing so it will improve London's air quality and reduce congestion. The buses will meet the mayor's ULEZ (Ultra-Low Emission Zone) standards, and also accommodate wheelchairs, improving accessibility.
After a competitive bidding process, ViaVan and Go-Ahead have been chosen to operate the trial. TfL will be tapping into the expertise of their collective knowledge of app development and many years' experience operating the largest part of the bus network in London.
The service will run using up to eight Mercedes Cityline Low-floor Sprinter 14-seater vehicles, which are ULEZ-compliant Euro VI. Instead of traditional bus stops, the operator will use approved stopping points, which will be designed to be approximately every 656ft (200m) within the designated route area. The service will not be available to unaccompanied children under the age of 16.
For users who do not have access to a smartphone, the service can be accessed by phone via an operator. For those with an SMS-enabled phone, real-time journey updates will be provided by text. This is a limited 12-month research trial, so the service will not be integrated with TfL's Oyster card payment system, but will instead use the London Councils' Freedom Pass and English National Concessionary Travel (ENCT) scheme pass. The majority of the area covered is in Sutton, but there is potential for an extension of the boundary into Croydon.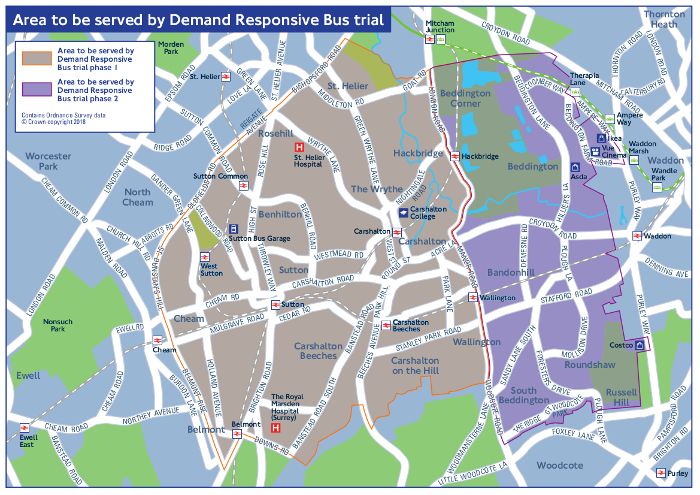 "We are always looking at how we can harness the latest technological developments in transport to improve the service for our customers," explained Michael Hurwitz, TfL's director of innovation.
"This trial will help us to understand if a demand-responsive service will support the objectives of the Mayor's Transport Strategy in reducing car dependency and if it can be deployed to support the established bus network."