British technology company Zipabout today launches its new first-and-last mile feature, integrating e-scooters to the wider public transport network.
The feature is now live on Zipabout's personalised information service and will soon be made available to its clients (transport operators, local authorities, and event organisers / venues) so they can provide personalised first-and-last mile support to their passengers and customers.
The service integrates micro-mobility options into the UK public transport network for the very first time, solving what transport leaders worldwide identify as one of their biggest challenges. It will also encourage passengers to try new and sustainable ways to begin and end their journey as well as giving them a choice rather than a recommendation.
E-scooter operator, Voi Technology, is the first micro-mobility company to partner with Zipabout. This means passengers arriving by train at cities where Voi has trials (including Northampton, Liverpool, Birmingham, Bath, Bristol, Cambridge, Kettering and West Bromwich) will see e-scooters listed in the personalised messaging they receive outlining the options available for their onward journey.
This will be presented alongside all other transport modes (bus, taxi, and walking) and the travel time for each one. If they choose a scooter, they'll be able to sign up and book from the comfort of their train well ahead of arriving at the station. They'll then be guided to the nearest Voi e-scooter location and provided with a suggested route.
Ultimately, the first-and-last mile technology will also help connect communities and give those living in rural areas much-needed access to customised travel information, including how best to travel to and from railway stations.
Passengers can access the service by planning their journey using Zipabout's real-time personalised information service, which is currently available on Messenger and will soon be available on WhatsApp and SMS.
Zipabout's personalised information service has been used by its clients (transport operators) to send passengers millions of personalised journey updates via their own digital platforms.
"Zipabout's first-and-last mile feature is a global first for the Mobility as a Service community and one of many exciting steps Zipabout are taking to transform the experience of transport," says Alex Froom, co- founder and CEO, Zipabout. "We are providing the platform and vision that means all transport modes and providers, including micro-mobility companies like Voi Technology, can be fully integrated into the public transport system both in the UK and around the world."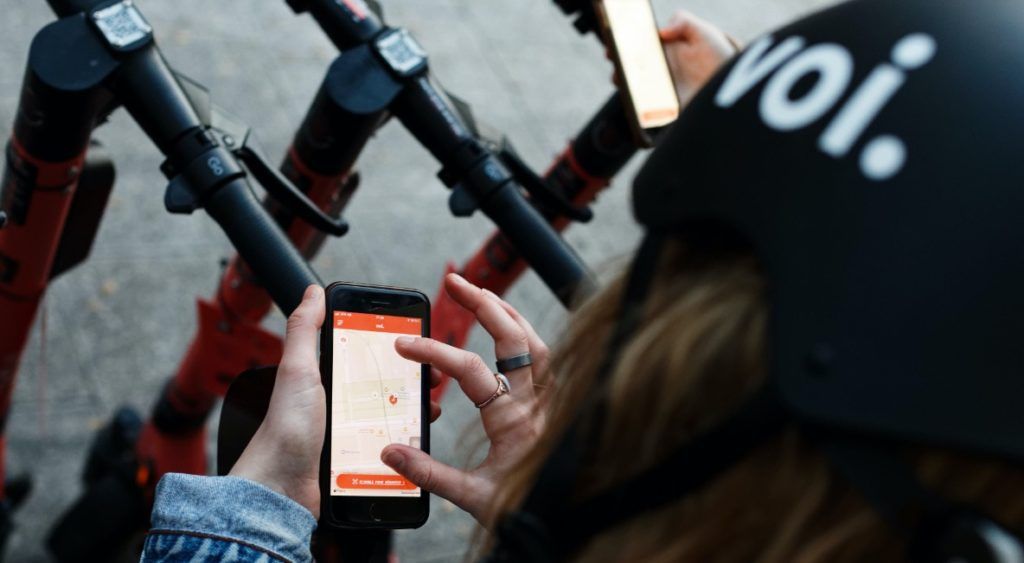 "We are thrilled to announce this integration with Zipabout offering our e-scooters as an option to complement first and last mile train journeys," says Richard Corbett, regional general manager UK, Voi Technology. "E-scooters are a convenient, accessible and socially distanced mode of transport, particularly important while the current Covid restrictions are in place. By integrating our carbon-neutral service with public transport we can replace more short car journeys, reducing congestion and improving air quality creating better cities for living."
Zipabout's real-time personalised information service has always been multi-modal. The first-and-last mile feature was originally developed to support dockless bike schemes in Oxford in 2016, and has also been used in connected and autonomous vehicles (CAV) programmes.