Urban Control, in partnership with DW Windsor, has been appointed to deliver a 'smart city' capable upgrade to Surrey County Council's streetlights in the UK, replacing or retrofitting 89,000 streetlamps. The technology is expected to save around 7,700 tonnes of carbon emissions each year.
Over the course of three years the project, which is being managed by the council's street light contractor Skanska, energy efficient LEDs, will be installed across the county, delivering expected energy savings of around 60%. Crucially, Urban Control has been appointed to upgrade the existing CMS (central management system) to offer an intelligent solution that has the capacity to grow and adapt to the council's ongoing needs.
With an increasingly urbanised population, and more than 80% of global GDP generated in cities, there is a growing demand for data-driven solutions that can address key urban challenges. As a smart city solutions provider, Urban Control can support Local
Authorities and their Contractors by delivering the technology, software and data to connect the dots across their city's infrastructure, helping to reduce wastage and identify savings.
With the sensor-ready lighting and upgraded CMS installed, Surrey County Council will have access to data that enables them to better manage the county's lighting in terms of safety, energy use and maintenance – as well as enabling potential efficiencies across a host of other areas, including traffic control, air quality, environmental monitoring and flood management. What's more, the system is scalable and can be readily adapted to other applications as future needs require.
Speaking about the project, Simon Woodford, business director at Skanska, commented: "The biggest challenge in completing a project such as this is the successful commissioning of the new CMS, whilst simultaneously decommissioning the old system. This particularly can present challenges in monthly energy settlement."
To mitigate this problem, Skanska in conjunction with Urban Control has carefully aligned the delivery programme with the decommissioning of the old CMS, which is being taken offline on a ward-by-ward basis. This means that there is no gap in the availability of lighting controls and the energy saving profile of the project is protected throughout.
Further savings have also been achieved by reusing some of the existing hardware, and Urban Control has worked closely with sister company, DW Windsor, to develop a solution that enables maximum efficiency across the council's assets already in-situ.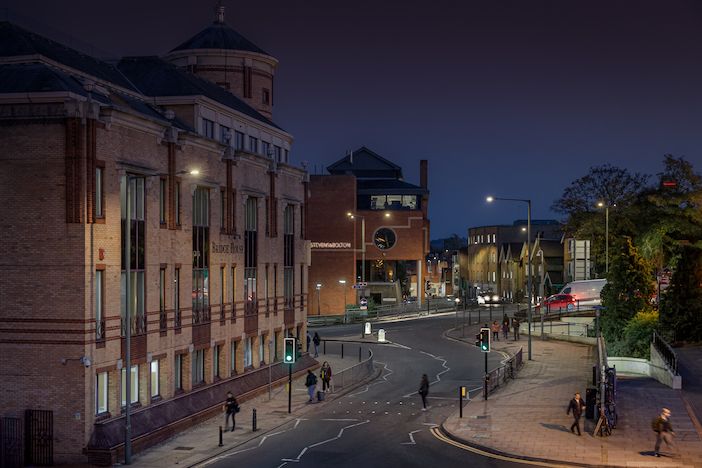 "As the Surrey PFI is only 10 years old, it meant that there were in the region of 60,000 lanterns within the network that were perfectly serviceable," Simon continued. "DW Windsor developed an LED gear tray, which allowed a retro-fit solution to upgrade the existing luminaire carcasses, providing a greener solution to Surrey County Council, whilst also delivering tangible cost savings."
In addition to developing the modified gear tray, the LED luminaire specification was upgraded to include DW Windsor's Kirium Eco throughout the project, providing a joined- up service from the two sister companies. Specifically optimised for residential applications, the Kirium Eco offers even better energy performance than the previously specified product, allowing Skanska to pass the additional energy savings on to Surrey County Council.
"Moving this project into a position of delivery has taken many months due to the complex agreements associated with PFI. However, both teams have worked collaboratively, resolving any issues and are now delivering a world class project across a large county. This will benefit all residents as we move forward, achieving new innovations and a smarter more environmentally friendly contract," concluded Simon Woodford.
At the end of the three-year deployment period, Urban Control will move to the 15-year service phase of the contract. For many Local Authorities, it is this aspect of the supply model that makes smart city technologies more attainable. By providing the network and software upgrade as a service, Urban Control retains ownership of the technology itself – meaning the council will benefit from ongoing innovations without having to make significant reinvestments in the future.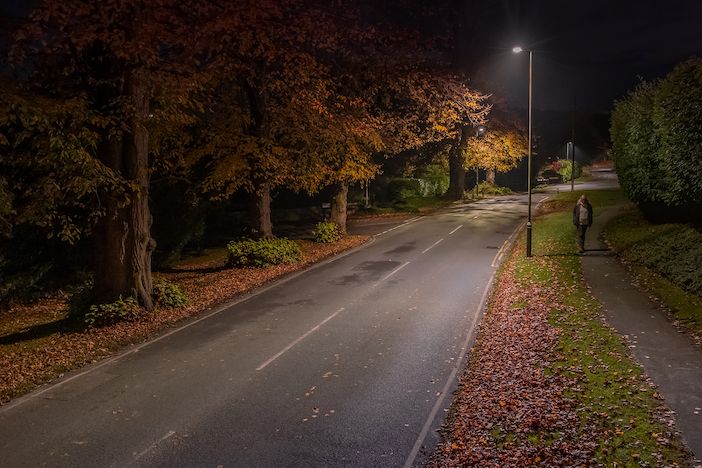 Rob Lumley, chief operating officer of Urban Control, commented: "At Urban Control, we're not just selling 'products' in the traditional sense, instead, we offer value as a service. It's an outcome-based solution, whether the desired result is energy savings, environmental management or better traffic monitoring. We provide the data to build a business case for civic and planning decisions – and the application potential is unlimited.
"The art is in joining the dots between seemingly unconnected data sets and drawing new insights from the information. For example, a council could use the data to gather the evidence required to pedestrianise an area or to install traffic calming measures."
Established in 2016, Urban Control offers the agility and flexibility of a start-up innovator, backed by the scalability and reliability that comes from its partnership with smart city heavyweight, Itron. Offering a wide variety of services, the focus is on delivering strategic partnerships that enable efficiencies in intelligent lighting, parking, traffic monitoring, drainage, occupancy and environmental management.