Next-generation mobility platform provider for mass transport agencies and operators Optibus has added a new Route Planning module to its suite of transit operations and management software services.  
Together with the previously announced Optibus Timetables, the new Route Planning software service brings modern, cloud-native solutions to transportation agencies and operators around the world, giving them the ability to quickly and more flexibly plan mass transit on one holistic end-to-end platform from routes and timetables, vehicle and crew scheduling, to weekly rosters (rotas).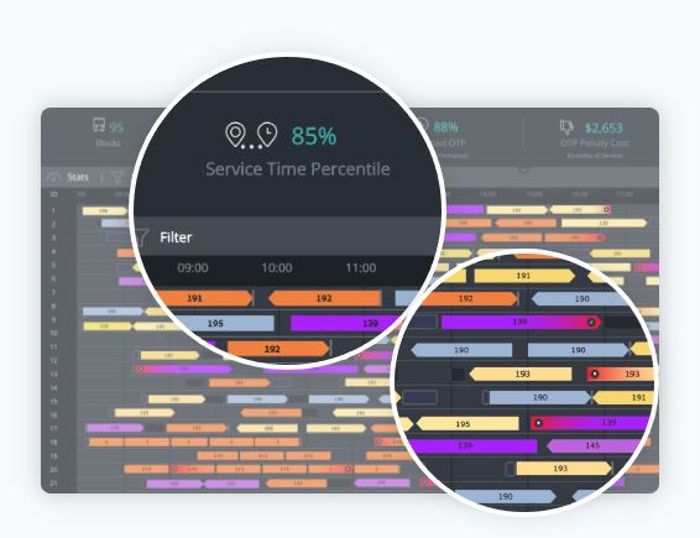 The new Route Planning module extends the power of Optibus's Software as a Service (SaaS) and cloud-based planning and scheduling platform, enabling quick and simple visual route creation and modification using a combination of satellite view and real-world street images.
The Optibus platform is an end-to-end SaaS offering that intelligently powers mass transportation. It creates an operational plan and schedule that orchestrates the movements of every vehicle and driver in a city-wide transportation ecosystem, choosing the best options available to transit operators and agencies and creating better service for passengers with lower operating costs.
The Optibus platform has been chosen by more than 300 cities to drive some of the most complex and large-scale transportation operations worldwide, streamlining operations while reducing traffic congestion, emissions and costs.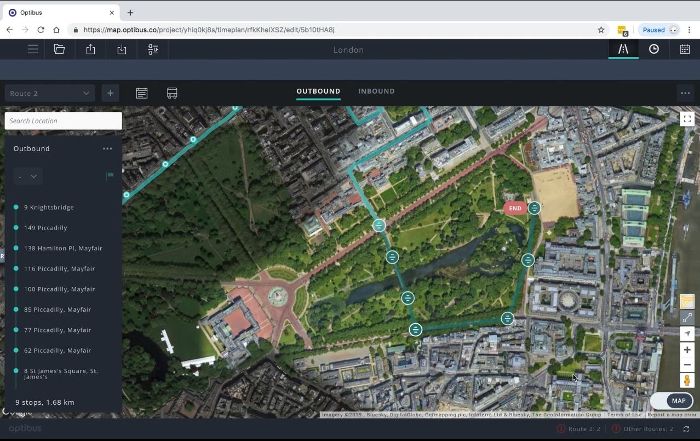 Some of the features of the Route Planning module include the ability to:
Plan routes from scratch, including adding routes or adjusting them, by using the algorithmic power of the Optibus platform;
View and modify routes via a modern and interactive user interface that uses the most up-to-date maps and satellite views;
By drilling down into street-level pictures, users can easily see what the route and stops look like in real life from the driver's point of view;
Move from the Route Planning module to the subsequent Timetable, Scheduling and Rosters (rotas) modules, creating a seamless workflow and ending the industry's dependence on disparate tools; and
Validate routes simply and effectively, with the module pointing out errors to prevent extra work.
"The biggest conundrum regarding mass transportation routes is that while rider demand changes daily, weekly and seasonally, routes are kept constant with some systems using the exact same routes for over 30 years," noted Amos Haggiag, co-founder and CEO of Optibus.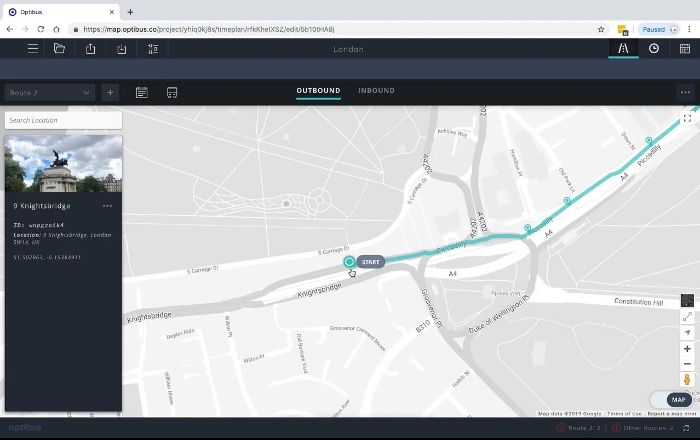 "Most scheduling and planning tools used today are inflexible and require long, laborious processes to make the simplest route changes. Our overarching goal is to modernize mass transportation solutions so that agencies and operators can better serve passengers by adapting routes to match demand. We've created a visual, integrated and intelligent Route Planning platform on a cloud-native platform to achieve that vision."
Leon Daniels, head of UK strategy at Optibus and the former managing director of surface transportation at Transport for London (TfL), added, "With the Route Planning module, Optibus is modernizing the world of mass transportation software. With decreased ridership and budgets, bus systems around the world are at risk of shutting down. Our advanced algorithms and artificial intelligence are delivering the innovative services that the market needs to keep mass transit at the center of mobility."