Experts from the global, cross-industry 5G Automotive Association (5GAA) have said that cellular vehicle-to-everything (C-V2X) communication technology is ready for commercial deployment in 2019, at this week's Mobile World Congress (MWC) in Barcelona, Spain.  
5GAA members from the automotive, technology and telecom industries have explained that LTE-V2X, the initial version of C-V2X, stands on the verge of its commercial launch, with 5G enhancements to follow, facilitating broad scale improvements in traffic efficiency and road safety.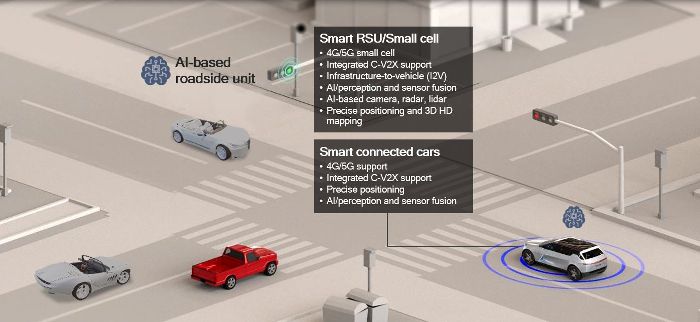 C-V2X is the high-speed cellular communications platform that enables vehicles to talk to one another, roadside infrastructure, or other road users using either direct short-range communications or cellular networks.
While C-V2X network-based solutions are already widely deployed, direct communication systems will be commercially available as of this year. C-V2X is designed with an evolutionary path to new 5G technologies and supports safe and efficient operations of autonomous vehicles.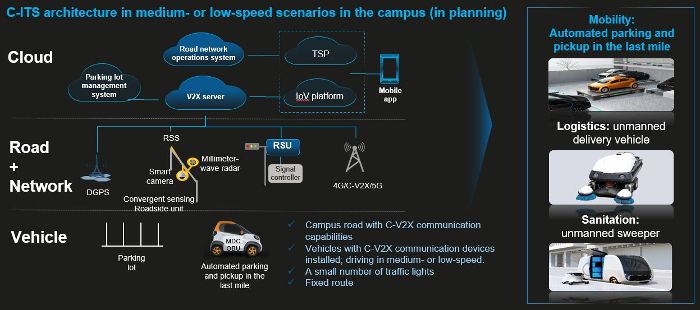 The 5GAA says 2019 is the year when C-V2X direct communication technology will be commercially available across the globe, with mass production of chipsets ongoing from several suppliers and multiple radio vendors integrating them into their automotive offerings.
The first mass-deployment in vehicles on the roads is anticipated to start in China in 2020; to be followed swiftly in other regions when local regulations allow for it. The next step on the C-V2X evolution path will be the completion of the 5G New Radio (NR) global standard later this year.
NR-V2X will eventually ensure safe operation of autonomous driving using 5G NR with Ultra Reliable Low Latency Communications (URLLC) network-based communication combined with improved direct short-range communications.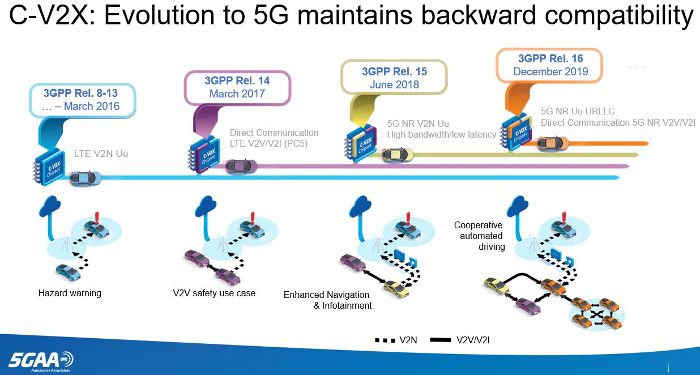 A number of 5GAA members have demonstrated C-V2X systems at this year's MWC, including:
Telefónica, Ericsson, Ficosa and SEAT have shown 5G connected car use cases supported by C-V2X direct communication for safer city driving with pedestrian and cyclist detection;
Continental and Vodafone are working together to increase safety for all road users via a 'digital safety-shield' using C-V2X direct communication and edge computing in the first 5G deployments;
Rohde & Schwarz has showcased a collaboration with automotive electronics specialist Vector on a C-V2X end-to-end application layer test platform to verify safety-critical V2X scenarios;
Deutsche Telekom announced its first C-V2X tests together with Skoda Auto in the Czech Republic as part of the European C-Roads project;
Geely announced plans to launch the first mass-produced C-V2X-enabled vehicles in China together with Qualcomm in 2021; and
Qualcomm also announced its first 5G automotive platform, enabling both C-V2X short and long-range modes, which is expected to sample later this year and planned for production vehicles in 2021.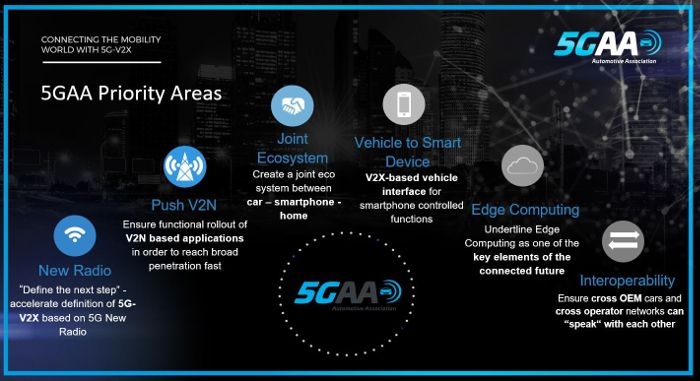 "C-V2X is now ready to roll. At Ford, we will begin to deploy this technology in all new models launching in the USA starting in 2022," confirmed Don Butler, executive director of connected vehicle and services at Ford.
Maxime Flament, the 5GAA's CTO, noted, "The development of the NR-V2X standard is due for completion by the end of 2019, eventually hitting the road in 2023. This will enable a new generation of use cases for connected automated vehicles."