The developers of a street-level imagery platform that uses computer vision and artificial intelligence (AI) to create detailed maps, Mapillary, has launched a new tool that allows cities, transportation agencies and map makers to take control over their data collection in order to build better maps at scale.  
The Swedish startup has released the Capture Projects tool that consists of a combination of a web and a Mapillary for Drivers mobile app, which gives cities and map makers the ability to task and manage an unlimited number of drivers to capture street-level imagery at any given point, rapidly escalating how quickly detailed map data can be generated just using cameras.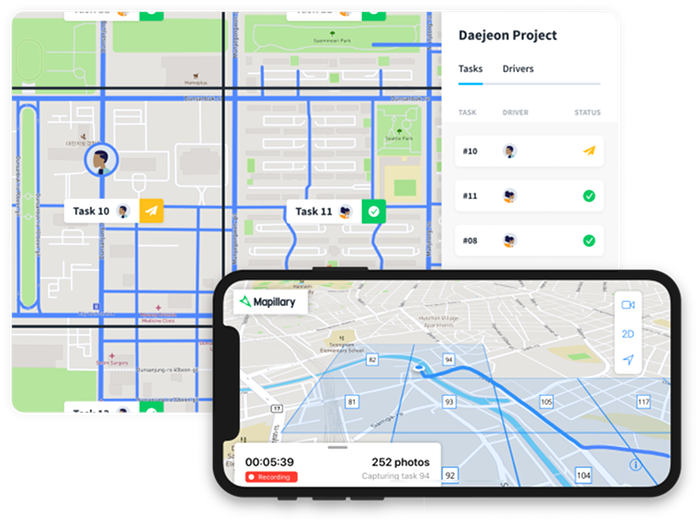 The Capture Projects system allows anyone to task an unlimited number of people in their organization to capture imagery and map data at any given point, have all that data in their workflows, and build better maps quicker as a direct result.
By dividing an area into smaller tasks that several drivers can work on simultaneously, it is possible to quickly and systematically cover a region with street-level imagery and access map data from that area. Capture Projects consists of a project dashboard that allows organizations to manage street-level imagery capture by setting up tasks in any region of their choice and assign them to team members, while monitoring their progress in the web app.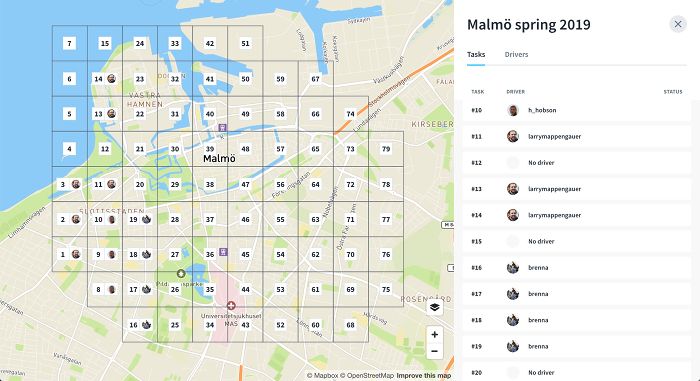 Currently available for Apple devices, with an Android version upcoming, the driver's app allows them to see what still needs mapping in their assigned tasks. As well as the dedicated app, organizations can use other capture equipment, such as 360° or action cameras, with all imagery processed on the cloud-based Mapillary platform, and fresh data available to anyone within hours from uploading. 
The new tool is launched just weeks after Mapillary put 186 million AI-generated map features on its global map. Derived from the 450 million street-level images that have been contributed to the company's platform, the proprietary computer vision technology detects, positions and places 43 different object classes onto the global map, ranging from utility poles and traffic signs to fire hydrants and CCTV cameras. The global map currently consists of detailed data covering over 4 million miles (6.5m km) of road.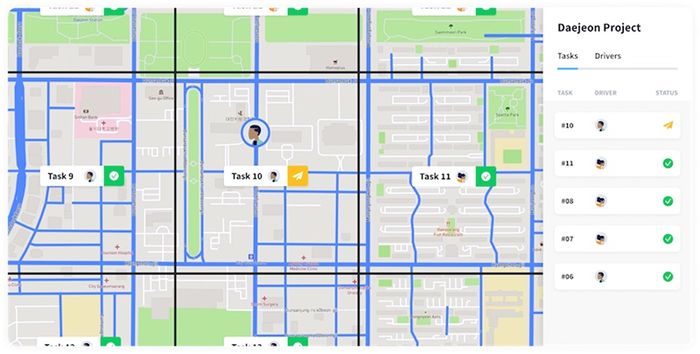 "Cities normally pay contractors US$4-US$6 per traffic sign when they need to do inventories of their street assets, simply because that's how expensive and time-consuming the old, manual approach is. Capture Projects slashes costs for both cities and contractors. It means that anyone can get an area systematically covered with imagery and map data, have all that data in their own workflows, and build better maps quicker as a direct result," explained Jan Erik Solem, co-founder and CEO of Mapillary.

"We're the only player that processes street-level imagery from any camera and automatically generates map data that anyone can access. There is a huge demand for this and we're working hard to make sure that cities and map makers will always be able to access the data they need, as fast as they need it."