Global decentralized mapping network, Hivemapper, today announced it will expand its collection model (which currently focuses on aerial images) to include capturing ground-level data via cars – and that both types of data contribution to the crowd-sourced map will be incentivised financially.
The mapmaker, which operates over 80 countries, will offer an OpenDashCam in the first half of 2021 so fleet and everyday drivers can passively collect data while driving and earn pocket cash. Drone operators will similarly be able to cash in.
"Currently, maps are expensive to produce and updates are infrequent. We believe there is enormous potential in mobilizing people to be a part of creating and continually updating a more dynamic, accurate global map," says Ariel Seidman, founder and CEO of Hivemapper. "It's as simple as mapping the world while you move about it – whether that is in your car on your morning commute or while you're flying your drone.
"A crowdsourced map breaks us free from big-tech control and the traditional way of mapping, to better serve and benefit everyone, particularly digitally-enabled companies that need accurate data to safely, sustainably and efficiently run their business."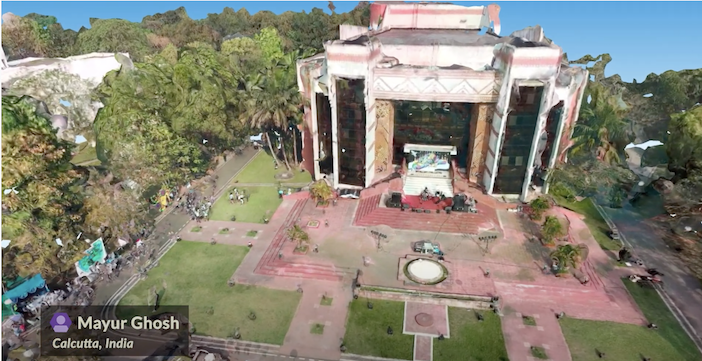 Hivemapper Studio beta launched earlier this year and today the company is making the technology available to the general public at: https://studio.hivemapper.com. It is a one-stop-shop to plan, track and get paid for collecting maps for Hivemapper's network of customers that rely on monitoring and change detection for navigation across the defence, supply chain and logistics, transportation, urban planning, utilities and insurance industries.
Over 9,000 contributors are already using Hivemapper Studio to plan flights and automatically capture 3D video imagery along a particular route, road or pipeline to create a tile, representing 0.1 sq km. Collectors literally put their name on a global map as they get credit for tile collection and earn cash for every one they produce.  Preferred locations – or, gold tiles –  score US$2 per tile. Silver tiles are priced at $.50 each.
Hivemapper relies on the data received from this network of GIS enthusiasts and drone operators to constantly refresh the map. By eliminating the need for specialized fleets or satellites, the decentralized collection process not only makes the map 50x cheaper to build, it speeds up the process, with the global 3D map scaling and updating four times faster than traditional mapping companies. As change is detected, the map is automatically updated, resulting in more accurate, accessible location information.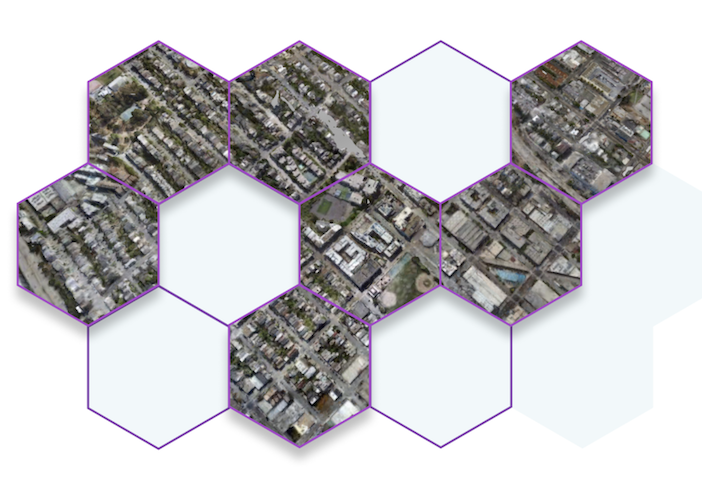 Hivemapper Studio was natively built for 3D data, so maps are visually crisper. Object classification techniques search and detect change and integrate with VR applications to recognize and distinguish images – buildings, trees, roadways and other structures. Hivemapper proprietary georegistration process assembles the tiles and pieces them together into a single, comprehensive global map.
Today, Hivemapper collectors have inventoried nearly 9,000 sq km around the world, and the scale of the map is growing 50% month over month. For example, each week 250 sq km of tiles are uploaded, 2.5x the size of Paris. By the end of the year, 3,000 sq km tiles will be mapped every month, roughly the size of London and Bangkok combined.
With Hivemapper, businesses get more accurate data at lower costs. Defence and surveillance operators improve safety by visualizing the terrain and better identifying structures and other obstructions in conflict zones. Urbanization, climate change, autonomous transportation, and now pandemics are driving 15% of the global road network to change annually.
Access to current details about ever-changing road clearance and pick-up and drop-off points enables supply chain efficiencies: routes can be streamlined for efficiency and sustainability. Infrastructure planning and operating can be protected and maintained with minimal downtime, 3D imagery of assets assists with safety protocols. The impact of natural disasters can be assessed and response plans are better informed.