When it comes to making sensible use of space and resources, cameras and image processing play a pivotal role. Depending on the application, different properties are needed. And yet they all have something in common: simple operation and high quality are fundamental requirements.
IDS Imaging Development Systems therefore offers a wide range of cameras with different interfaces, sensors and housing variants. In addition, the IDS NXT system provides easy access to the advantages of intelligent cameras. What does this mean in particular? And what other technologies should companies be aware of?
Tiny USB3 cameras for embedded vision applications
With uEye XLS, IDS introduces the smallest board-level cameras in its portfolio. Thanks to excellent image quality combined with low heat generation, they are perfectly suited for embedded applications. Due to their cost-effective design, they are recommended for both volume projects and price-sensitive applications.
The industrial cameras are available with Micro-B connection, a wide range of sensors up to 20 MP and with or without C/CS or S-mount lens holder. This makes it easy to utilise the industrial image processing possibilities even with tight budgets.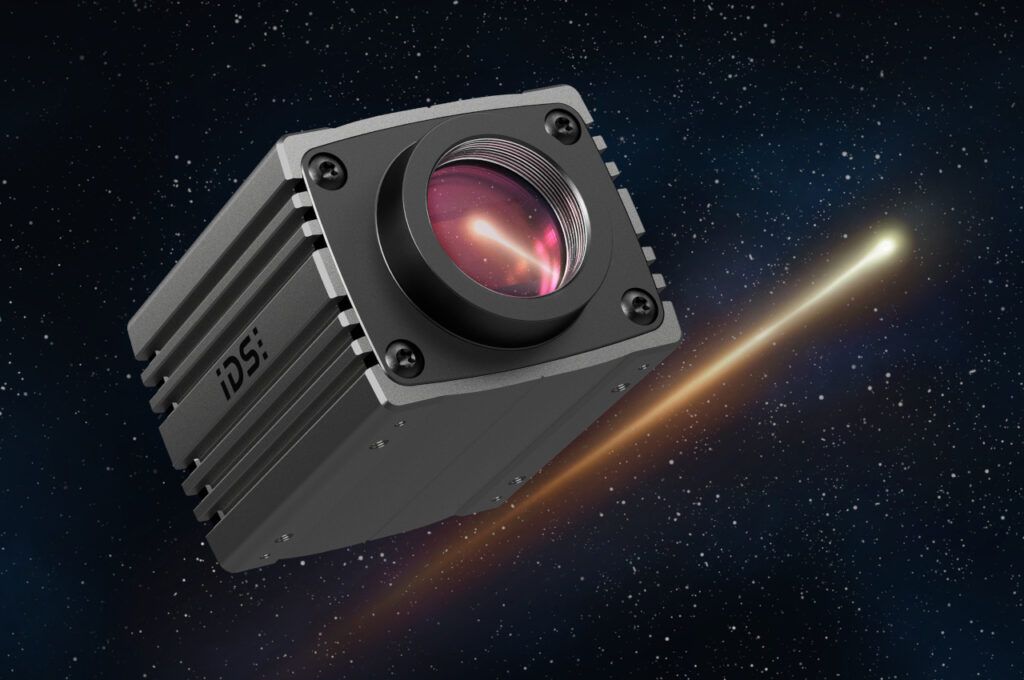 Discover all the details with up to 45 MP and 10 GigE
Ultra-high resolution meets ultra-fast interface – why compromise when you can have both? The uEye Warp10 camera family with 10GigE interface is the fastest in the IDS range and also stands out with a wide range of sensors. They allow high-speed image processing in Gigabit Ethernet-based networks – and combine that with exceptional precision.
The 10GigE cameras offer up to 10 times the transmission bandwidth of 1GigE cameras and are about twice as fast as cameras with USB3 interfaces. This puts them ahead of the game when it comes to capturing, monitoring and analysing high-speed applications. This is especially true when motion blur must be prevented and the data must be made available quickly in the network. The latest uEye Warp10 models feature a TFL mount (M35 x 0.75). This allows the integration of the even higher resolution onsemi XGS sensors up to 45 MP – and thus ensures even more accuracy even with the smallest details.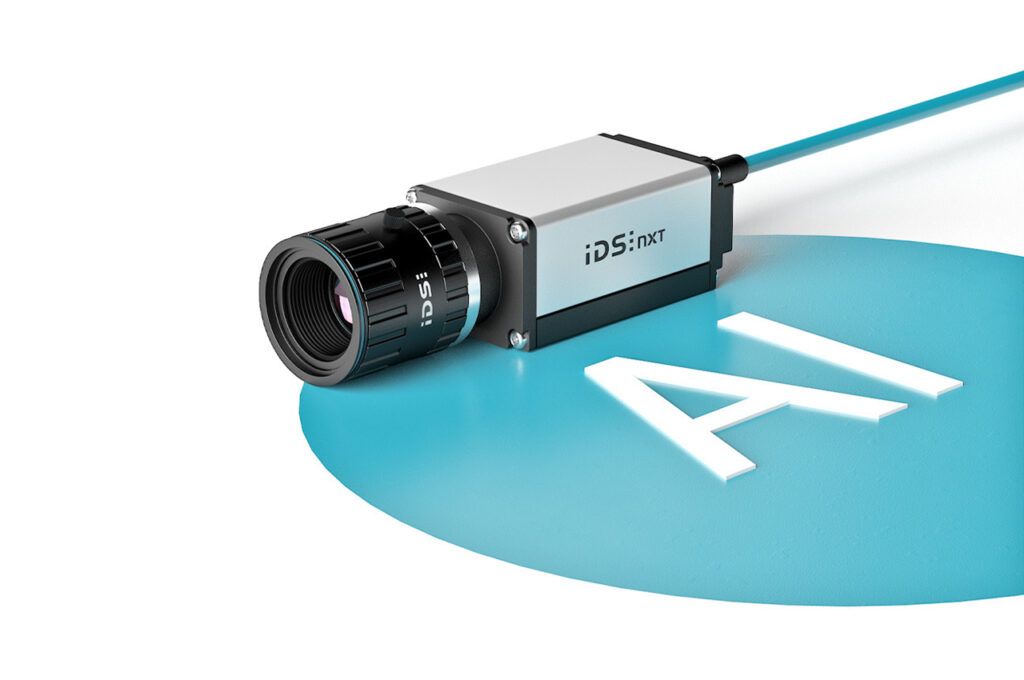 Industrial cameras with AI and easy handling
Industrial cameras with artificial intelligence (AI) go one step further. However, especially when it comes to AI, many companies lack the necessary know-how and time to familiarise themselves with the subject and use the technology for their needs.
The AI vision system IDS NXT is designed to remedy this situation, as it can be operated quickly and easily by any user group – even without in-depth knowledge of machine learning, image processing or application programming.
Customers benefit from a comprehensive system that includes both cameras and software. In addition, the IDS NXT system is characterised by user-friendly workflows. It provides step-by-step support, from the creation of the image to the training of the neural network to the realisation of the application. IDS NXT therefore offers an excellent basis for the intelligent use of image processing.