Siemens Mobility has received UK Home Office Type-Approval (HOTA) for its SafeZone II average speed enforcement system, which incorporates the company's market-leading Sicore II camera.
The official type approval certification means that evidence from the system is now fully admissible in UK courts for offences under the 1988 Road Traffic Offenders Act. Based on automatic license plate recognition (ALPR) technology, SafeZone II provides effective speed enforcement between pairs of cameras, mounted either at the side of single or dual lane carriageways, or on cantilever poles or gantries over multi-lane roads.
With the ability to provide three-lane coverage with just a single camera, industry-leading image quality and number plate read accuracy, the SafeZone II system provides effective and robust speed enforcement in many deployment scenarios.
The system's advanced technology and ease of installation also make it cost-effective for residential, city, rural and motorway enforcement, with Siemens Mobility's fully qualified team able to advise on suitable locations and to design all aspects of the system's deployment.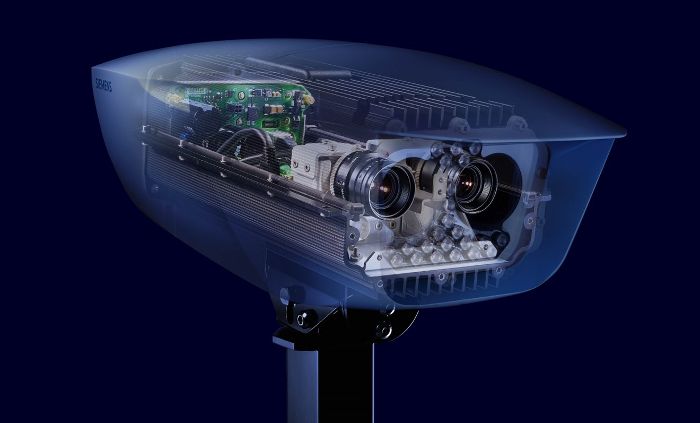 The SafeZone II system's Sicore II camera unit features a powerful quad-core ATOM processor and integrated state-of-the-art vision engine, incorporating the latest optical character recognition technologies.
Sicore II uses high dynamic-range image sensors at up to 40fps (frames per second) to produce impressive results and quality for both infrared and color-visible imaging. Tests of the cameras have proved that the camera can read number plates at a variety of distances and in bad lighting conditions, due to the auto-gain adjustment and large depth of field.
Streaming with Sicore II is possible without interruption to the ALPR process or encryption, allowing users to view live footage even while the camera continues to identify vehicles. Multiple connectivity and storage options also mean that Sicore II can be used in a wide range of environments and configurations, with both 4G and wi-fi supported and an integrated VPN, and it is quick and easy to deploy.
Three lane coverage of up to 31ft (9.5m) with a single camera allows the processing of up to 2,500 fast-moving vehicles per lane per hour. Type-approval testing was carried out for the Home Office by Road Safety Support (RSS), with the SafeZone II system being the first to be tested by the organization following its accreditation to ISO 17025, the most important standard for calibration and testing laboratories worldwide.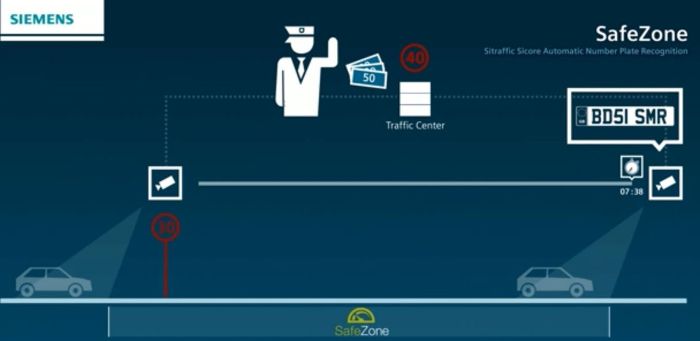 "We are delighted to have now received the formal UK Home Office approval certificate for SafeZone II. Through digitization, we are committed to providing transit operators the latest in intelligent infrastructure solutions and following a lengthy and rigorous approval process, we now have a fantastic solution for the UK that completely redefines the market in terms of image quality, precision and performance," commented Noel Frost, head of global enforcement at Siemens Intelligent Traffic Systems division.
"SafeZone II is a robust solution which is proven to smooth traffic flow, reduce congestion, and deliver high levels of speed limit compliance. We are now looking forward to working with authorities to help them achieve its wide-ranging safety, performance and environmental benefits."