German transportation software developer PTV Group is reflecting on its presence at last week's Transportation Research Board (TRB) annual meeting in Washington DC, which included an award for a senior company representative, a new director for the Americas region and several presentations from its customers.  
The TRB's Traffic Simulation Lifetime Achievement Award was presented to PTV's Jaume Barceló (above), who was honored for his 20+ year's work and contributions to the traffic simulation sector. Currently an important strategic advisor for the PTV Group, Barceló was a co-founder of the TSS-Transport Simulation Systems company and has worked for many years as professor and scientific director at the Technical University of Barcelona in Spain.
During the official prize presentation, the chair of the TRB committee noted Barceló's contributions to the development and dissemination of microscopic simulation and his leading role in the transportation industry, in which he has actively organized workshops and seminars for transportation modeling and traffic simulation.
Accepting his prize, Barceló commented, "It is an honor to accept this award. However, it also recognizes the contribution that mobility makes to our society. Today, cities are complex, dynamic worlds and people's behavior, how they move around, is changing. How can one do justice to these changes and plan for a better future? PTV software offers outstanding support for integrating the possible responses to these challenges and finding appropriate solutions."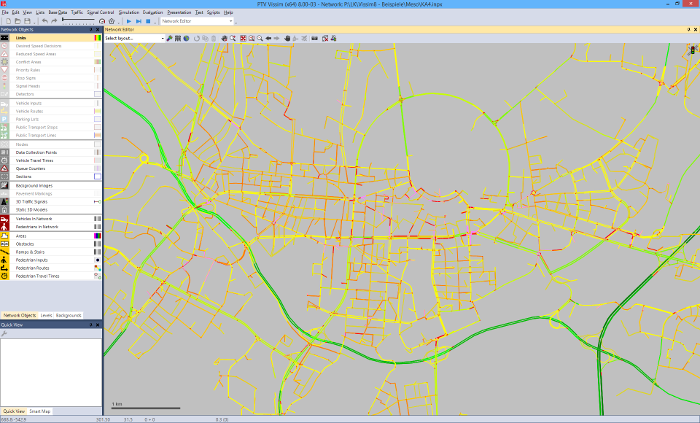 With offices in Arlington (Virginia) and Portland (Oregon) in the USA, Mexico City in Mexico, and Sao Paulo in Brazil, PTV is continuing to grow in the Americas, aware of the region's enormous potential.
In addition to the company's established transportation planning and traffic simulation business, new mobility solutions such as Mobility as a Service (Maas), ITS (intelligent transportation systems) and urban logistics will be offered to American agencies and system integrators in the near future.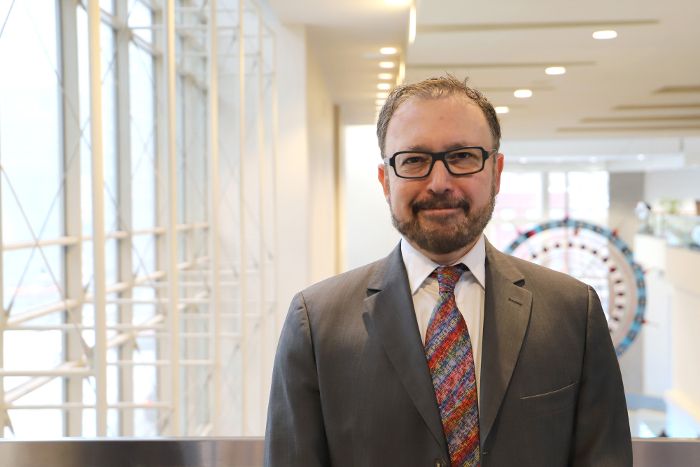 As part of this effort, Gabriel Sanchez (above), who joined PTV's senior management in January as regional director, will be responsible for the expansion of PTV's business in the Americas. Prior to joining the company, he worked as an international ITS business and strategy consultant for many years, providing advisory services to several USA-based companies, including Trafficware, Eberle Design, Swarco North America, Econolite, Iteris, Wavetronix, and SAIC, as well as organizations such as the US Trade & Development Agency, the International Road Federation (IRF), and ITS America.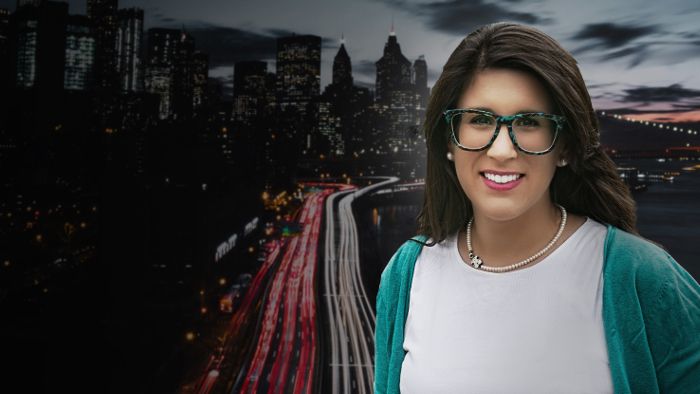 A number of PTV customers presented case studies of their solutions for optimizing transportation and transportation logistics using the company's software for the first time at the TRB event:
Mariló Martin-Gasulla (above), a doctoral researcher at the University of Florida, used Vissim simulation software to investigate the penetration rate at which traffic with autonomous vehicles become more efficient;
Dr Neil Thorpe from the University of Newcastle in the UK, who specializes in road safety, used the Visum transportation planning tool to develop a new approach for identifying accident black spots;
Pedro Alves Nave from the City of Lisbon in Portugal has found new ways for making urban transportation more sustainable by making it more accessible for pedestrians, using several of the company's software tools.