The Intelligent Transportation Society of America (ITS America) has released two new resources that will help consolidate information on advances in autonomous and automated vehicles (AV) that were previously unavailable.
The Automated Vehicle Resource Database is a product of the ITS America Automated Vehicle Standing Committee. It was developed to provide a one-stop shop covering all the areas in which AV technology operates, including in both the deployment and research contexts. It also has a collection of safety best practices and regulations, providing a repository that will grow along with the industry.
The other, is the joint report, "Addressing the Patchwork – A State by State Analysis for Autonomous Trucking in the US", created in conjunction with the Association for Uncrewed Vehicle Systems International (AUVSI) and K&L Gates. The report shares a vital, comprehensive look at the current landscape of autonomous trucking and the adversity the industry faces due to patchwork state policies and regulations. The goal of the report is to provide validation of the current lay-of-the-land for companies as they work toward deployment of on-road commercialization and start to provide an understanding among state and local partners of the potential opportunities and challenges related to the successful management of autonomous trucking policy.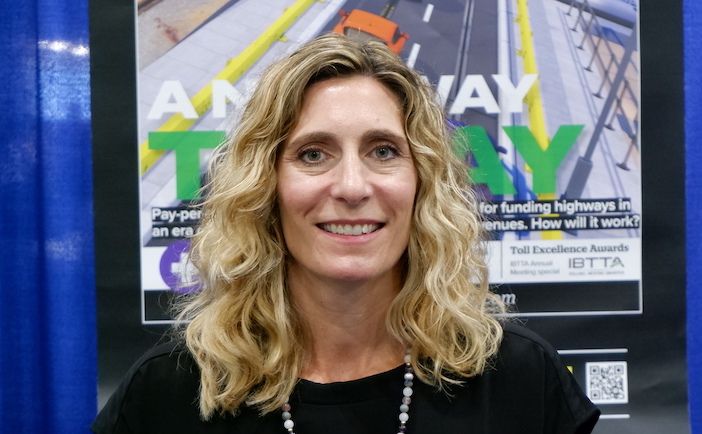 "I am excited to unveil these new resources that enable better information sharing amongst our industry between the public and private sectors as the landscape for deploying technology continually evolves," said ITS America president and CEO Laura Chace. "I sincerely thank our members who contributed their time and expertise to these projects, including AV Standing Committee co-chairs Corey Clothier and Preeti Choudary, and Finch Fulton of K&L Gates. Connecting our innovation community to state and local regulations, policies and guidelines related to automated systems is key to streamlining growth and keeping American transportation competitive on a global scale."
Brian Wynne, president and CEO of AUVSI, said: "Automated commercial motor vehicles have the potential to transform road safety by removing the risk of human error and alerting to dangerous conditions. Now is a critical time to support the development and testing of safety-based autonomous technologies. AUVSI applauds states that are leading the way in modernizing regulatory frameworks to enable autonomy, attract investment and demonstrate commitment to improving highway safety."
"Autonomous truck developers need to know how to program their trucks in order to deploy nationwide. The information included in Addressing the Patchwork could not be readily found anywhere, said Finch Fulton, government affairs and public policy advisor at K&L Gates. "This document, created from locating and analyzing over 2,200 rules from over 40 categories across 50 states and Washington DC, provides an invaluable foundation for policymakers and innovators seeking to deploy technologies to improve the future of our supply chain."