TomTom has announced it is integrating its traffic data with PTV Group's new automated transport modelling solution, PTV Model2Go.
Through this integration, PTV Group will leverage TomTom's trustworthy, scalable and reliable origin and destination (O/D) traffic data to significantly reduce the time and effort it takes to model transportation patterns in entire cities or regions.
This new cloud-based solution delivers automated network and demand transportation models in as little as one week — leveraging reliable, global and trend-based traffic data from TomTom combined with anonymised data from more than 600 million connected devices.
"TomTom is proud to now deliver our reliable and scalable traffic data for PTV Model2Go, the latest in a series of innovative solutions from the company," said Mike Schoofs, chief revenue officer, TomTom. "By analysing millions of trips globally and anonymising that information for analysis, TomTom's data will open a broad array of research possibilities and enable transport planners and cities to make informed, accurate decisions about the way traffic flows."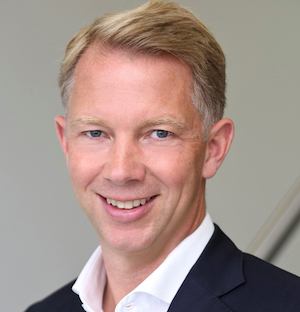 "PTV Group and TomTom have collaborated for more than 10 years to solve the most common problems in mobility and logistics, and we're excited to broaden this partnership with our powerful Model2Go solution," says Christian U. Haas, CEO, PTV Group. "By integrating the latest captured travel data, and integrating TomTom's origin and destination trip information, we're taking our out-of-the box models to new heights."
A new evolution in transportation and urban planning
PTV Model2Go combines intelligent model development technology with TomTom's comprehensive traffic data — based on the anonymised and GDPR-compliant analysis of millions of trips, preferred routes and most driven streets throughout time. It revolutionises the process of building basic transport models for any city or region worldwide, accomplishing it within a mere week. Users across various sectors, including administration, industry and research, receive a ready-made foundation to develop both simple and intricate modeling use cases for their needs.
The solution integrates TomTom Origin Destination (O/D) analysis and detailed information about trip dynamics and drivers' preferred routes. Based on advanced algorithms that analyse anonymised Floating Car Data (FCD) from 600+ million connected devices, TomTom O/D analysis delivers a complete view of the most-used routes and traffic flow between popular points of interest — showing how people move and helping shape smarter mobility options in 79 markets globally. Learn more
here
.