Eleven-x's Exactpark parking solution has been named Overall Smart City Solution Of The Year at the 7th annual IoT Breakthrough Awards program.
The foundation of the Exactpark smart parking solution is a wireless SPS-X parking sensor. The patent-pending sensor employs multiple technologies along with advanced edge processing, to provide ultra-long battery life, reliability and most importantly greater than 99.5% accuracy. It can be installed in various environments including on-street and surface lots as well as above or in-ground, ensuring accuracy in any environmental condition.
The innovative smart parking monitoring solution, which is already being utilized by cities and institutions across North America, enables a stress-free parking experience for drivers and improved oversight for parking managers. The comprehensive solution combines a sensor-based real-time occupancy monitoring technology and a complete software platform that provides insight on parking availability for wayfinding as well as more efficient parking management.
"Parking has a major impact on driver experience, budgets, and traffic congestion for cities, campuses, and all types of private organizations. A 'smart' parking experience starts with drivers knowing exactly where an available space is and ends with seamless payment,"  says James Johnson, managing director at IoT Breakthrough. "eleven-x is delivering on this experience, transforming the parking experience through its breakthrough parking technology, Exactpark. Their smart platform provides elements for anyone that engages with parking by combining sensor-based space occupancy monitoring, real-time data, and intelligent enforcement amongst other features included in the comprehensive platform.'"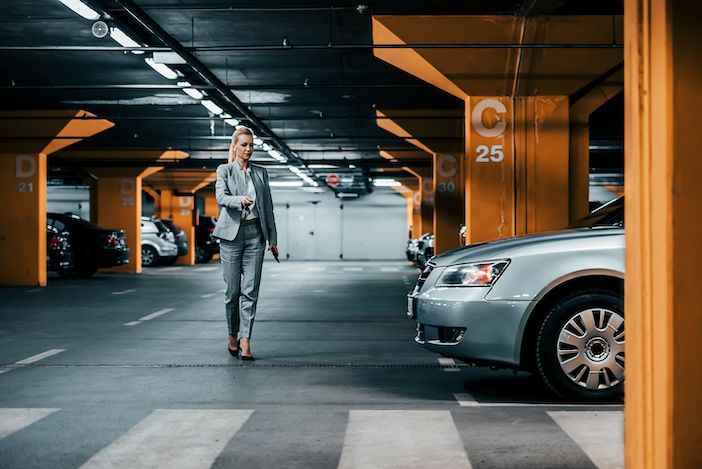 The Exactpark software suite provides advanced real-time analytics of more than 20 key parking metrics such as stall occupancy status, turnover, demand overtime, duration, and pinch point indicators. Insights gained through historical data can be used for dynamic pricing initiatives and infrastructure planning efforts. Parking administrators can set overstay alarms and alerts that are specific to different zones, stall types, and duration to ensure effective management of spaces. Additionally, the solution's wayfinding app provides drivers with real-time access to parking availability removing the need for circling and searching. It can also highlight the location and usage status of specialty spaces like those for EV Charging and Accessibility.
"Parking has wide ranging impact on everything from climate change to land use, economic development and community livability," says Dan Mathers, CEO and co-founder of Eleven-x. "With Exactpark, smart cities can address traffic congestion, reduce greenhouse gas emissions, improve urban mobility and better utilize limited resources. These collective outcomes not only help improve the parking experience, but also the overall lives of residents and visitors. Because of this, we are thrilled Exactpark was chosen as the 'Overall Smart City Solution Of The Year."