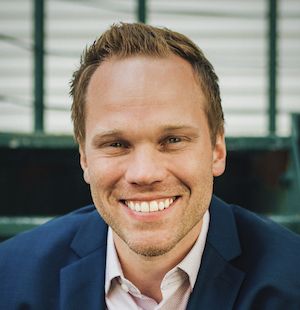 Trevor Pawl, chief mobility officer for the state of Michigan, gives details of plans for 40-miles of dedicated CAV corridor running between Detroit and Ann Arbor.
The term mobility is defined as the ability for people and goods to move freely and easily. It is also an ever-evolving industry in Michigan, with new technologies, players and solutions being created daily. And whether you're an expert or novice on the subject, you can gauge the progress that Michigan is making by asking three basic questions. How are we making mobility safer? How are we making mobility eco-friendly? How are we making mobility more equitable?
Governor Whitmer launched the new Office of Future Mobility and Electrification (OFME) earlier this year to ensure that the state of Michigan continue to thoughtfully answers those questions. In a way that encourages the public and private sectors to work together – and build upon the state's achievements in mobility over the past decade.
In one of our office's first efforts to deliver on these objectives, we're collaborating with the Michigan Department of Transportation (MDOT) and Sidewalk Infrastructure Partners to build the road of the future. A first-of-its-kind 40-mile self-driving vehicle corridor between Detroit and Ann Arbor. This corridor will have dedicated self-driving vehicle lanes that fit into our existing systems created for traditional transit vehicles, freight trucking, and personal vehicles. The corridor will include digital and physical advancements, like lane markings and signage that communicate with passing vehicles. This will increase the safety, efficiency, resilience of roadways and improve the passenger experience.
Led by Cavnue, a subsidiary of Sidewalk Infrastructure Partners, and in partnership with the Michigan Department of Transportation, Michigan Economic Development Corporation, Ford and a broad coalition of state and local agencies, automakers and universities, the project will connect key communities and destinations along Michigan Avenue and Interstate 94 in Wayne and Washtenaw Counties. Throughout the corridor will be a dozen Opportunity Zones, where expanded transportation options will connect individuals, small businesses and communities to Southeast Michigan's most important industrial, technological and academic clusters.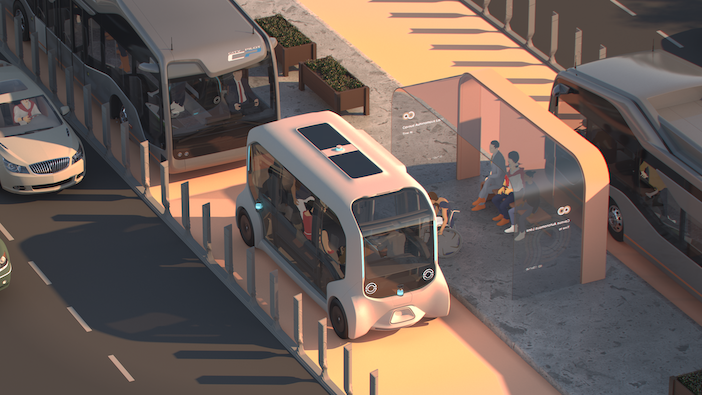 This type of viable, regional transit connection for our local communities has the potential to be game changing. Over the last decade, there have been nearly 10,000 fatal car crashes in Michigan. Human error was attributed to the cause in 94% of those cases. A study by McKinsey & Company found that deploying smarter road technology and highly automated vehicles could help reduce vehicle crashes up to 90%.
This corridor not only has the potential to improve the livelihoods of communities. It will also provide the shared and public transportation options that positively impact the environment. A University of Michigan study found that advancing road sensor technology could reduce vehicle delays by 14% and emissions by 24% annually.
Beginning work on a self-driving vehicle corridor in the midst of Covid-19 sends a strong signal that Michigan will rebound from this crisis and continue to lead the world when it comes to the future of mobility.
Phase one of the Michigan Corridor project is expected to last approximately two years, with a goal of moving forward with development of the corridor starting in 2022. During phase one, we'll determine the full route, roadway design, technology placement, and different financing models.
To date, MDOT has activated the largest vehicle-to-infrastructure technology deployment – nearly 600 miles – in the country. Michigan is also home to the most diverse collection of autonomous vehicle and drone testing environments in the world, more mobility-related patents than any other state, and more engineers per capita than anywhere else in the world. This first-of-its-kind self-driving vehicle corridor builds on that legacy, as well as key policy goals, Michigan has some of the nation's most progressive laws around testing and deployment of self-driving vehicles.
If successful, Michigan will have delivered a roadmap for the entire country on how to update our aging infrastructure. And, how to embrace new technologies that keep Americans safer on our roadways, make mobility more equitable, improve our green footprint, and make for a better tomorrow.