Volocopter and Tampa International Airport (TPA) in Florida, USA, have successfully undertaken the first-ever flight test of an electric vertical takeoff and landing (eVTOL) aircraft in an operational and large international airport in the US, and the first eVTOL test in the state of Florida.
The flight marks the start of a multilayered flight test campaign with a crewed Volocopter 2X, which could one day lead to these electric 'passenger drones' being used to take travelers from the airport to the city center – a new revolution in transportation known as urban air mobility (UAM).
The flight test campaign consisted of aircraft downwash and outwash testing with the US Federal Aviation Authority (FAA) and performance testing in local environmental conditions. Media, partners, and guests were invited to the event with a clear view of the public on location.
The invitees included Florida Department of Transportation Secretary Jared Purdue, Mayor of Tampa Jane Castor, and leaders from Congress who are supporting UAM industry growth, regulatory advancement, and acceleration of public acceptance of eVTOLs in the US.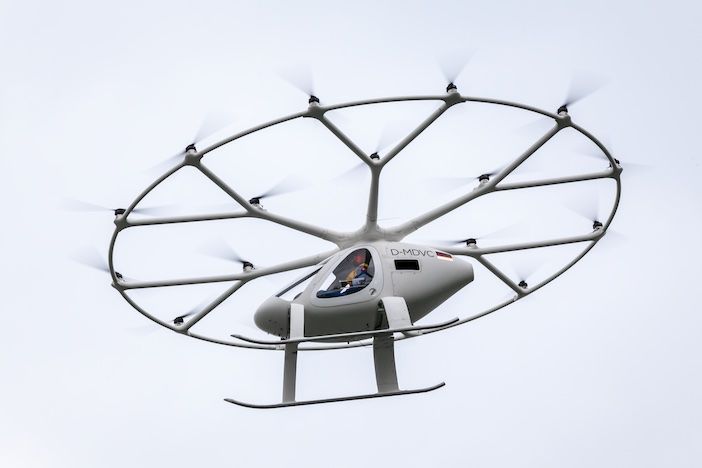 eVTOL is a new category of electric aircraft that focuses on short- to medium-range flights, transporting people and goods within or connecting to an urban environment. The UAM segment is being targeted by electric propulsion aircraft (rather than other forms of alternative fuel-based aircraft) due to ease of operations and noise considerations for urban use cases. Volocopter will start commercial services with a certified and shared air taxi service in the heart of megacities around the world. The quiet, safe, and sustainable operations of a certified eVTOL will not only provide efficient transportation, reduce congestion, but also kickstart the decarbonization of the aviation industry.
Stateside, Volocopter recently announced its partnership with the Bristow Group to begin operations of eVTOLs in the near future, with Florida being one of the targeted areas of operation. Since 2018, Volocopter has flown in Las Vegas, Oshkosh, Dallas-Fort Worth area, and Tampa. Continued and visible flight test campaigns in view of the public are crucial steps to building an efficient UAM ecosystem that receives the communities' support. This includes cities, for instance, the partnership with Urban Movement Labs in Los Angeles since 2021, infrastructure developers, operators, air traffic authorities, and lawmakers to push this new form of electric urban aviation to scale in the US.
"Tampa International Airport has always embraced innovation and futuristic planning, and we've already identified a potential site for urban air mobility as a part of our Master Plan," says TPA CEO Joe Lopano. "This technology has the potential to transform the aviation and transportation industry, and we're excited to partner with Volocopter as we introduce and visualize the amazing possibilities that lie ahead."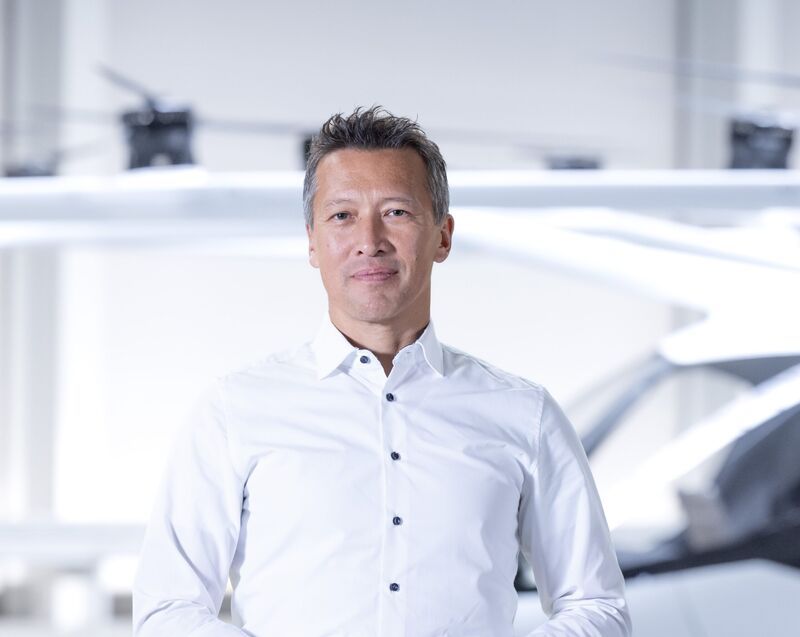 Dirk Hoke, CEO of Volocopter, adds: "Flying at a large, active airport always presents a multitude of challenges, but we proved that our aircraft is safe, quiet, and efficiently useful in a city like Tampa. Volocopter sees this as a starting point of the entry into service in the U.S., and we will come back to show our continued progress. We thank all attending guests for the support given to make this first-ever eVTOL flight in Florida a success."
Volocopter expects to receive a final certification of its commercial eVTOL aircraft, the VoloCity, from the European Union Aviation Safety Agency (EASA) in 2024. The company is also in the concurrent validation process with the FAA, which was submitted in 2020, and has been working with both authorities to bring urban air mobility to life.