There are 326 Indian reservations across the USA, federally recognized as the homelands of tribal peoples. While this affords protected land and identity, it doesn't guarantee road safety. Now with lives being lost at alarming rate on a stretch of US-97 on the Yakama Indian Reservation in Washington State, tribal leaders are taking action… deploying new technology from a local startup and capturing the vital data necessary to take advantage of the new era of infrastructure funding in the USA, as Tom Stone and Jack Roper discover
East of the Cascade Mountains, US-97 snakes 669 miles from Weed, California to the Canadian border. Where it bisects the Yakama Indian Reservation, 97 claims the lives of both Yakama Nation tribe members and employees of a $1.9 billion agricultural industry with dismal regularity.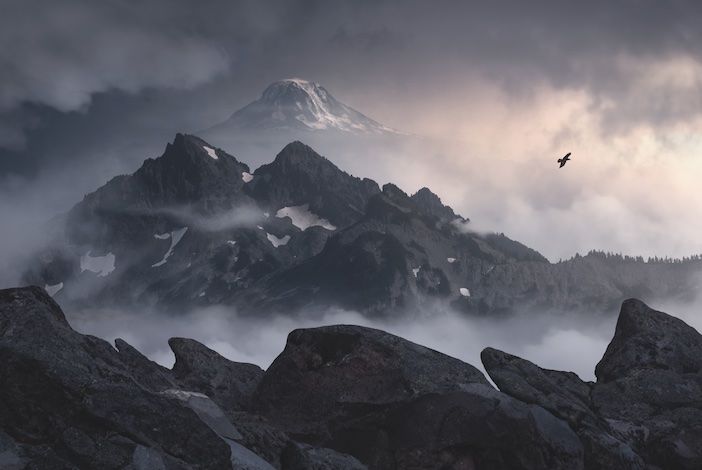 "Last July, a drunk driver killed my sister," says Yakama Nation traffic safety officer, Hollyanna Littlebull. "My husband was on duty with the Tribal Police. He called and said: 'This is one of those calls.' I knew what he meant. We had a horrific case where farm workers from Honduras were killed – a father and daughter. These are people, not just dots on a map."
The US-97 corridor across Yakama territory has seen 24 fatalities and 430 serious injuries since 2021. A grid of lateral roads join US-97 at uncontrolled crossroad intersections where drivers must wait for a gap, accelerate hard and hope they make it. Fog can diminish visibility to 200ft and crops growing up to junctions can obscure lines of sight.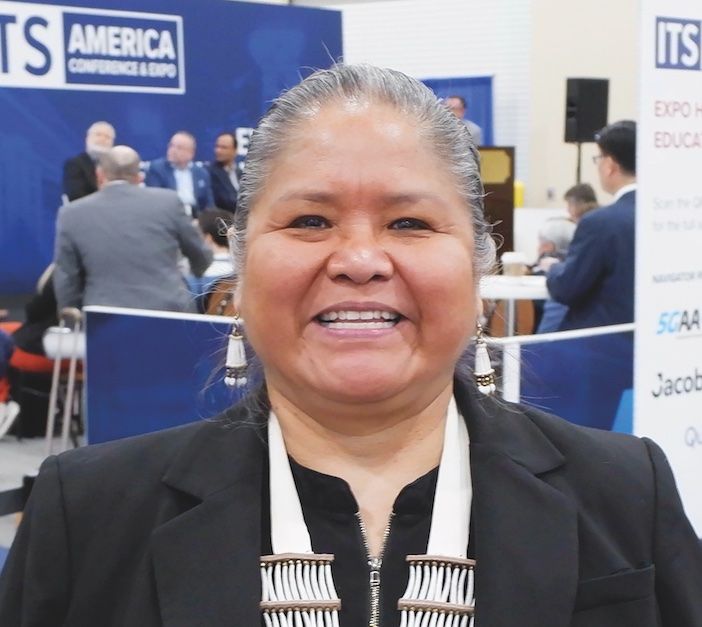 "We're used to clawing and digging and fighting. I'm not waiting for them to fix what they broke. I'm fighting for grants and finding teammates like AIWaysion and the University of Washington to help" 
Road fatalities across the reservation as a whole are above average for Washington State and Littlebull sees unsafe roads built to yesterday's standards as the result of broken promises. Federal government divested itself of its responsibility for roads, implicit in the 1855 treaty which created the reservation (see the September 2023 edition of TTi magazine for more on this), passing off Yakama roads to underfunded county authorities when Washington became a state. Littlebull believes some people mistakenly believe reservation highways to be 'Indian roads' even though all citizens use them, and road deaths do not discriminate. Road safety has become a tribal issue simply because nobody else is fixing it.
"We're used to it being unfair," she says. "We're used to clawing and digging and fighting. I'm not waiting for them to fix what they broke. I'm fighting for grants and finding teammates like AIWaysion and the University of Washington to help."
So frequent were accidents that Yakama Nation's Tribal Council resolved to establish a Traffic Safety Committee and created Littlebull's position with a Washington Traffic Safety Commission (WTSC) grant in 2018. She has wasted no time in forming partnerships and raising funds for safety improvements.
"We've teamed up with Yakima County and Toppenish City," she says. "We're working with the National Parks Service to implement 150 miles of pedestrian safety corridor. Washington State Department of Transportation (WSDOT) and Yakama Nation successfully applied for a $300,000 Connecting Communities grant and a $1m Rebuilding American Infrastructure with Sustainability and Equity (RAISE) grant to create a data portal.
"When you're a tribe, getting information can be hard. The state provides some data, but collision reports don't include the direction of travel or weather. Applying for funding means trying to paint a picture – and without key information, your picture has holes in it."
Technology to improve safety
The intersection of US-97 and Larue Road is the reservation's deadliest with seven fatalities since 2021. Here, Yakama Nation has installed an AIWaysion Mobile Unit for Sensing Traffic (MUST) to capture comprehensive road and traffic information. AIWaysion was spun out from the University of Washington STAR Lab where the sensor was first developed.
"We originally worked with Yakama Nation to build a data platform at the University of Washington," says AIWaysion CEO, Dr Wei Sun. "We figured there was a gap in the data we needed to address. The device uses multiple sensors to capture both traffic data and weather and road surface conditions."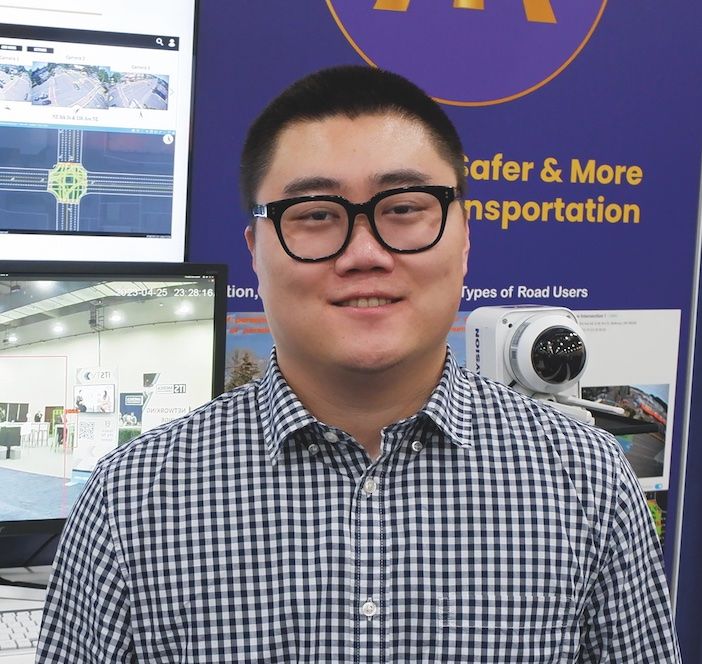 "In future, the device could send information to roadside variable message signs (VMS) which alert drivers to dangers. It communicates via the cellular network, which is most efficient in remote, rural areas"
The MUST is a roadside edge computing device which integrates a PTZ camera, Bluetooth and wi-fi antennae and temperature and humidity sensors. It can detect and analyze vehicle and pedestrian volume, speed and classification, road surface conditions and visibility as well as stopped vehicles, collisions and near-misses.
"Our app and web-based dashboard allow people like Hollyanna to visualize data in real time and receive warnings about dangerous events," says Sun. "In future, the device could send information to roadside variable message signs (VMS) which alert drivers to dangers. It communicates via the cellular network, which is most efficient in remote, rural areas."
"Personally, I would like 50 of these sensors," says Littlebull. "Our reservation is 17 times the size of Seattle, but my team is just me, Portia Shields and Dwayne Valentine. We're responsible for both public and irrigation access roads, which are dirt roads people drive, walk and ride horses on."
See the September 2023 edition of TTi magazine for more on AIWaysion's MUST device.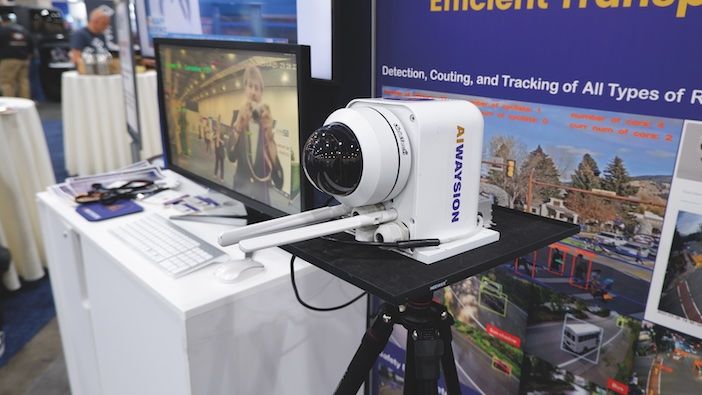 Joining the community
Littlebull spoke to TTi at the ITS America Conference and Expo 2023 in Grapevine, Texas. She had not heard of ITS America until AIWaysion's Dr Sun suggested she attend, but came away brimming with enthusiasm.
"My mind just went: Boom!" she says. "This is what we need! I discovered people are already doing some of the things we've talked about. We've met potential partners who've agreed to come to Yakama Nation. Just those chance meetings mean that positive things can happen."
Littlebull required a resolution from her Tribal Council before she could do interviews and says belonging to a tribe means extra hoops to jump through. When a representative from Amazon Web Services declines to speak to TTi at all without permissions, she notes the parallel with interest. Working with the manifold agencies responsible for reservation roads also multiplies her hoop-jumping.
"We have federal jurisdiction through the US Bureau of Indian Affairs or Bureau of Land Management," she says. "Then the Cities of Union Gap, Wapato, Toppenish, Harrah and Mabton have their own jurisdictions. We wanted to put solar-powered flashing stop signs at the South Wapato and Progressive Road intersection. We bought the product, but Yakima County had to install it to their standards for that right-of-way."
Littlebull's role allows her to build person-to-person relationships and understand that, just as tribal members are aggrieved at outdated roads, so partner jurisdictions have frustrations of their own. Specifically, these concern historic underfunding and the failure of Payment In Lieu of Taxes (PILT) funding to trickle down as intended.
"We had our frustrations, but the compassion wasn't there," she says. "Through the Tribal Traffic Safety Committee, we're having conversations which build that understanding. Now, we have Pete Buttigieg recognizing the need to take care of infrastructure and funds are coming down the line."
Above all, she is prioritizing road safety across a 1.2 million-acre reservation. Initially, her focus is establishing a smart corridor along US-97. But beyond that, she envisions subsequent modernization of Lateral A, Fort Road and West Wapato Road corridors.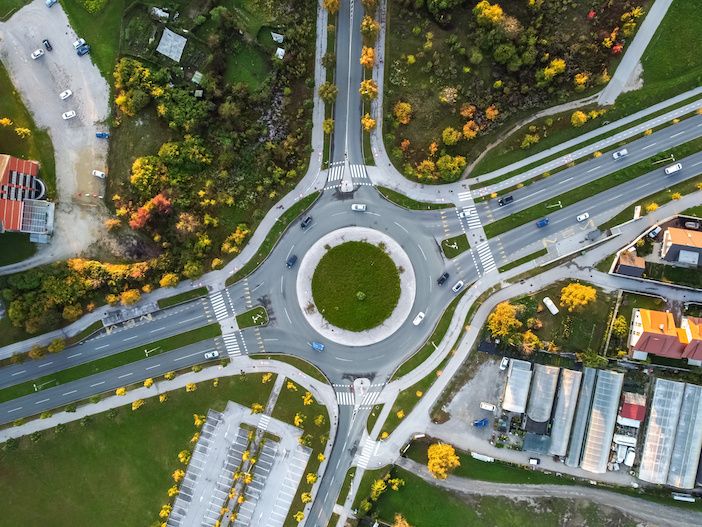 The roundabout way
There is a clear solution to make Yakama Nation's fatal crossroad junctions safe: roundabouts, of which WSDOT plans to install six on the US-97 corridor. The first, at the formerly treacherous junction of US-97 and Macdonald Road, opened in December 2021.
"Already, over five million individuals have safely navigated that roundabout," says Littlebull. "We've had only five incidents and no serious injuries. Work is about to start on a second one at Jones Road and US-97 and we have approval for four others."
Eventually, there will be a roundabout at Larue Road, too. Currently, AIWaysion's MUST sensor is monitoring traffic and road conditions to capture a 'before' picture of this deadly junction and, once the roundabout is installed, should provide an 'after' picture of improved safety. Comparing the two will allow Littlebull to make a powerful case in grant applications for future roundabout projects.
"When we applied for the USDOT grant, no other tribe had applied for or been awarded it," she says. "Completing that project, showing the before and after data, that tells them: Okay, they're doers. If we fund them, they will do what they say they will do. It gives them trust – and we're trying to create projects other tribes can use. To me, that's a win-win situation."
This feature was first published in the September 2023 edition of TTi magazine, where you can read a more detailed version.