Voi has announced that its e-scooters are to include a AI vision system that will offer real-time pedestrian detection, similar to that available in luxury cars. 
The technology, which relies on high-end machine vision, sensors and AI algorithms, offers pedestrian detection so that an e-scooter can understand if it is in a heavily pedestrianised area and reduce its speed, based on predefined parameters. It will also equip e-scooters to detect the kind of surface or lane they are riding on (bike lane, pavement, road), and respond with appropriate measures.
As part of a wider partnership with Voi, micromobility startup Luna will also provide precise positioning technology so that it can control parking to centimetre-level accuracy in designated areas, helping to eradicate street clutter that endangers vulnerable people.
The GPS technology will also improve operational and environmental efficiency for Voi, thereby accelerating and sustaining the deployment of low cost, socially distanced e-scooters, for the benefit of citizens, the local community and local and national authorities.
Trials of the new technology commence in Northampton, UK, this week, focusing on pedestrian detection. The first phase will see the local Voi operations team use Luna's technology to enable scooters to learn their environment.
Once this phase is complete, Luna's technology will be integrated into Voi's e-scooters for public use in the city. Northampton's e-scooter trial is part of a UK wide government-led initiative to introduce e-scooters to the public as an innovative, safe, carbon-neutral and socially distanced mode of transport.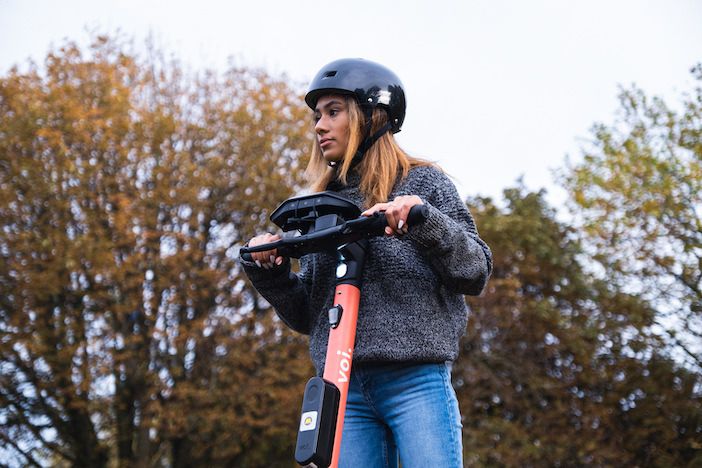 "We are embracing pioneering technology like this so that we can help shape cities for living, and to ensure that municipal authorities feel confident in including e-scooters as part of their smart city strategies," says Fredrik Hjelm, co-founder and CEO of Voi Technology. "Having facilitated more than 30 million rides to date we understand deeply the issues involved in e-scooter safety. We believe in educating riders, but also in providing them with the kind of technology that supports them to use e-scooters responsibly."
"The onus to date has been on pedestrians to detect, avoid and navigate around scooters. Luna's smart scooter technology flips that around and allows operators and cities to govern their fleets better and avoid these conflicts to begin with," says Andrew Fleury, co-founder & CEO of Luna: "We look forward in particular to exploring how computer vision equipped e-scooters can improve the experience for riders, pedestrians, vulnerable road users, the Voi operations team, as well as local authorities themselves."
Since launching two years ago in Stockholm Voi is now operating in some of the continent's biggest cities including Berlin, Stockholm, Birmingham, Milan and Marseille. In September, the operator was appointed by Northamptonshire County Council as sole e-scooter operator in the county. In the same month, Voi was also selected to provide e-scooters in the West Midlands in what is to date Europe's largest ever e-scooter contract award.