Transport for London (TfL) has launched a competition, open to all e-scooter operators, to find three that will be selected to take part in a 12-month trial, due to start in spring 2021. 
The trials are part of a wider approach across TfL, London boroughs and national government to enable people to use greener forms of transport and help avoid a damaging, car-led recovery from coronavirus, which would make air quality worse and increase congestion.
Guidance issued by the Department for Transport (DfT) in summer 2020 now allows local authorities in the UK to trial e-scooters as part of a rental scheme. The use of privately owned e-scooters on public roads is not covered by these changes and remains illegal in the UK.
Working together, TfL, London Councils and the boroughs will co-ordinate a trial in the capital, promoting safe and consistent standards across a defined, geographically limited trial area on London's streets. All boroughs will be able to be involved in the trial, which is likely to be the largest in the UK and will provide valuable data to understand the impact of these vehicles on the way people travel around the capital.  Around one third of London's boroughs have expressed their intention to join the trial initially, with more considering joining at a later stage.
Operators taking part in the selection process will be assessed on their ability to meet strict safety requirements and high operating standards. Operators will also be required to provide critical data for TfL and the boroughs to understand the impact of e-scooters on London's transport goals, including Vision Zero, a shift to walking, cycling and public transport, zero emission targets and other aspects of the Mayor's Healthy Streets approach. This data will be shared with the DfT as it looks to bring in new legislation in this field. 
Boroughs will control parking locations for e-scooters to protect against street clutter and will be able to designate certain areas as 'no-go areas' – where e-scooters cannot be ridden and will automatically come to a safe stop – or as 'go-slow areas', where the speed of the e-scooter will be automatically limited to 8mph. Like all other vehicles, e-scooters will be banned from riding on pavements – but will be able to use the same space as bicycles. TfL, London Councils and the boroughs will also continue to work closely with stakeholders, including TfL's Independent Disability Advisory Group, to ensure that the trial meets the needs of everybody living in, working in and visiting the trial areas.
The total number of e-scooters involved in the trial has not yet been determined, but TfL and the boroughs expect to start cautiously with between 60 to 150 e-scooters per participating borough, with e-scooters able to move freely across the trial area. Operators who demonstrate strong performance and compliance will be able to increase the number of e-scooters in their fleet over the course of the trial, whilst those who do not may have to reduce their fleet size.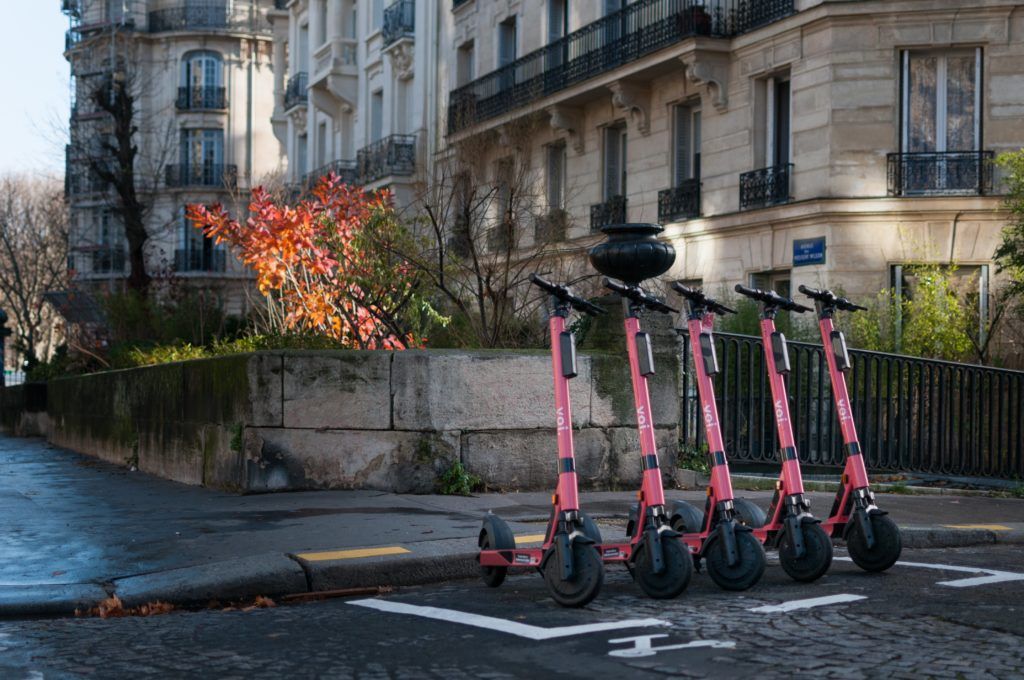 Operators are lining up to be considered. Fredrik Hjelm, CEO of Voi, an e-scooter firm already operating several trials across the UK said: "We know how important it is to create bespoke solutions for each one of them and we share the same commitment to safety. Micromobility has a key role to play in helping London ride the way to a green economic recovery while keeping the pledge to 'Vision Zero, a vision that was born in Sweden."
Michael Hurwitz, TfL's Director of Transport Innovation, said: "We're determined to make sure that London recovers from coronavirus as safely and sustainably as possible and are supportive of innovative solutions that could help.
"Safety will be our number one priority during this e-scooter rental trial, which will be critical to providing us the data and insights we need to determine whether e-scooters are a viable part of a greener and healthier future for London. We'll continue to take the interests of all Londoners into account as we work towards starting the trial next year."
As well as working on plans for an e-scooter rental trial, TfL and the boroughs continue to work on hundreds of Streetspace schemes across the capital, which are enabling people to walk and cycle more often. In addition to the almost 90km of new or upgraded temporary cycle infrastructure either complete or under construction, more than 22,500 square metres of extra pavement space has also been created to allow people to maintain social distancing whilst walking. TfL and the boroughs have also installed 1,540 extra cycle parking spaces across London, focused around busy areas like high streets and transport hubs.