As part of its commitment to Net Zero, National Highways, the government company responsible for England's Strategic Road Network (SRN), has announced it will switch 70% of its lights to cleaner LED alternatives by 2027.
The new initiative represents its biggest-ever program for replacing older lamps with LED lights that use far less energy to produce the same amount of light, starting last month (January) on the A5036 in the North West.
There are around 105,000 lights across the SRN, 26% of which are already LED. By March 2027, National Highways will have invested £132m over a five-year period to retrofit most of the remaining lights – taking the amount of environmentally friendly LED lights across the network to at least 70%.
Typically, this could mean using up to 65% less energy depending on the wattage of the existing lamps replaced; this matters because lighting accounted for 64% of National Highways' corporate energy consumption in the 2021/22 financial year.
The new LEDs also last longer meaning fewer road closures and improved safety for roadworkers as they require less maintenance.
Road lighting makes up around half of National Highways' corporate carbon emissions, which includes network lighting, roadside equipment, travel and our offices.
With a pledge to hit net zero corporate emissions by 2030, it is important that the company introduces more energy-efficient lighting technologies.
And while LED switchover has happened on an ad hoc basis over the years, this marks the start of a dedicated multi-million-pound investment specifically aimed at upgrading 70% of streetlights to LED by 2027 as per the target in the Net Zero plan.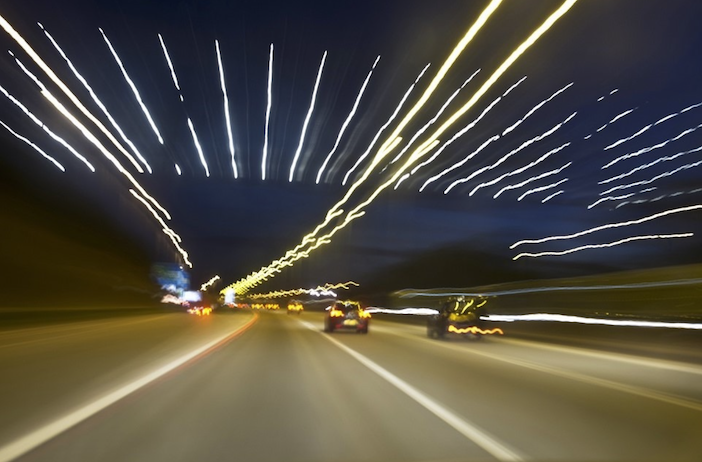 "We are delighted to be modernising the lighting across our network by investing over £100m into clearer more efficient technology," says Steve Elderkin, director of environmental sustainability for National Highways. "These new LED lights will not only reduce our emissions and ensure that journeys are safer, but also reduce the amount of maintenance needed across the network.
"As a company, manage 4,500 miles of road so it is vital we look to cleaner alternatives. Our Net Zero plan has laid out how we want to hit net zero for our own emissions by 2030 we will continue to invest as technology becomes available, meeting the government's Road to Zero strategy."
Martin Hobbs, national programmes director for the LED Upgrade adds: "To ensure any disruption is kept to a minimum, the work required to upgrade the lights is where possible being done alongside existing maintenance work to reduce the impact of this of our activities on the travelling public, local communities and businesses."